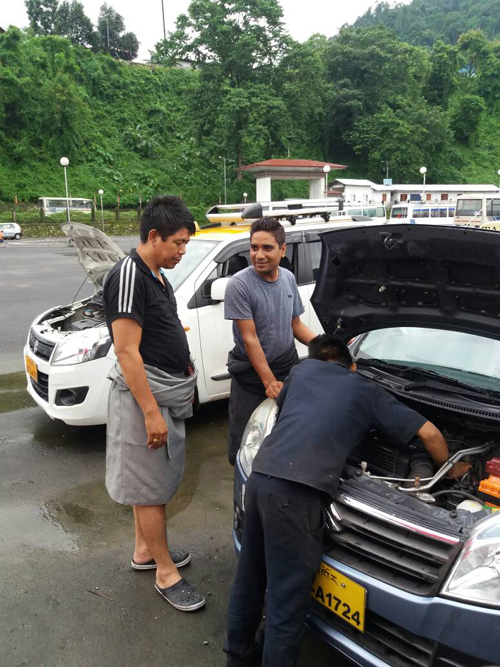 Zimdra Automobiles workshop is conducting two days free service check up camp for Maruti Suzuki taxis at RSTA premises in Phuentsholing.
The camp is conducted, according to officials, as taxis are always busy and do not have time to visit workshops. Through the camp, taxis can have periodic checkup on suspension, brakes, lubricants and wiper system. "As it is monsoon now, this service camp will help taxis in reducing accidents, injuries related to weather," said an official.
During the check up, if taxis are found with certain defects, they are directed to the main workshops for proper repair and can avail discounts on labour, spares parts and the lubricants.
Zimdra Automobiles plans to conduct similar camps in 19 dzongkhags in future.