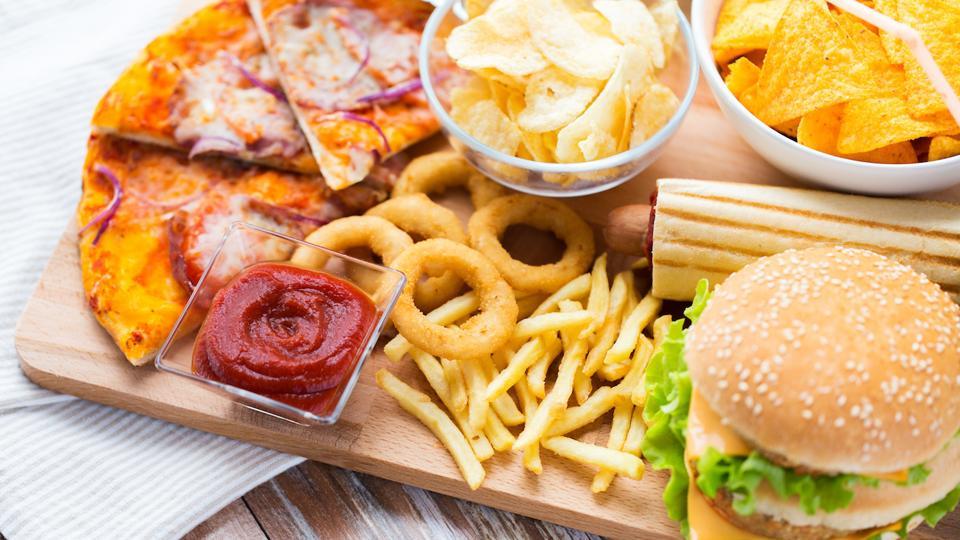 By Yeshi Choden
Junk food has slowly but surely found its place in our Bhutanese diet. It has become and internal part of our eating habits and has become something we cannot live without.
People of all age groups prefer junk food as it is cheap and readily available. There are ample of cafes and fast food restaurants which give them sufficient choices. Cravings for unhealthy foods tend to be more intense or powerful particularly when you find it tasty.
Junk food can be appealing for a variety of reasons, including convenience, price and taste. People may find junk food appetizing but regularly consuming fattening junk food can be addictive and lead to complications like obesity, hypertension, diabetes, low self-esteem and even depression.
"Junk food and health are directly related. Too much junk add to increased risk of obesity thereby opening the door to many non-communicable diseases, it can even cause memory and learning problem ," said Priyasha Gurung, dietician, Wangdue hospital.
"It is bad for our health considering the fact that that it contains empty calories and also it is carbohydrate dense with unhealthy fats, lots of salt and added sugar," She added.
Students who consume too much junk food will have low performance in school and extracurricular activities as junk food and foods with high sugar content deplete energy levels and the ability to concentrate for extended periods of time.
Likewise she also explained "We have been creating awareness at schools, communities, and Dratshangs on healthy eating habits stretching the parameters as far as possible, conducting Non-Communicable Diseases (NCD) screenings. In fact just recently we conducted NCD screening at Bajo town targeting the shopkeepers realizing the fact that they are likely to get NCDs."
"Rather than concentrating on what you cannot eat, think on what you can eat. This way you can be creative in cooking your own meals. Get to know your body well, know what your body desires and needs. Set a goal weight and work for it. Healthy being comes from 70% diet and 30% exercise. Spend 30 minutes of your day in exercising."
Junk food appears to be as addictive as any other drugs which happen to have similar result. Foods such as slated snack foods, fast foods like fried chicken, French fries and noodles, pizza, burger, sugary carbonated beverages and highly processed items usually fall under the junk food category which normally contain empty calories with low nutrients and dense with unhealthy fats.
According to Annual Health Bulletin 2017, the number of diabetic cases has increased from 4,097 cases in 2012 to 12,120 cases in 2016. Diabetes is known to lead to complications including heart attack, stroke, kidney failure, leg amputation, vision loss, nerve damage, and fetal death and other complications in pregnancy.
Similarly, hypertension, also known as high blood pressure cases are also on rise. It has increased from 27,023 cases in 2012 to 30,260 cases in 2016. The increasing trend may be attributed to excess weight, ageing and behavioral risk factors such as unhealthy diet, tobacco and alcohol use, lack of physical activity, and exposure to persistent stress.
"When I get hungry, craving for such food cannot be denied as it has all the flavors available and can be prepared instantly compared to home cooked meals," said Deki, who likes to eat junk food.
Another junk food lover, Phurpa, said, "I approximately spend Nu 250 every day and it is worth spending as it satisfies my hunger. Moreover it has great taste unlike other foods."
Preferring junk food has become a trend to which many get influenced and somehow the temptation turns out to be an addiction. Deriving short term satisfaction from unhealthy food has a vast effect in the long run where you become vulnerable to diseases.