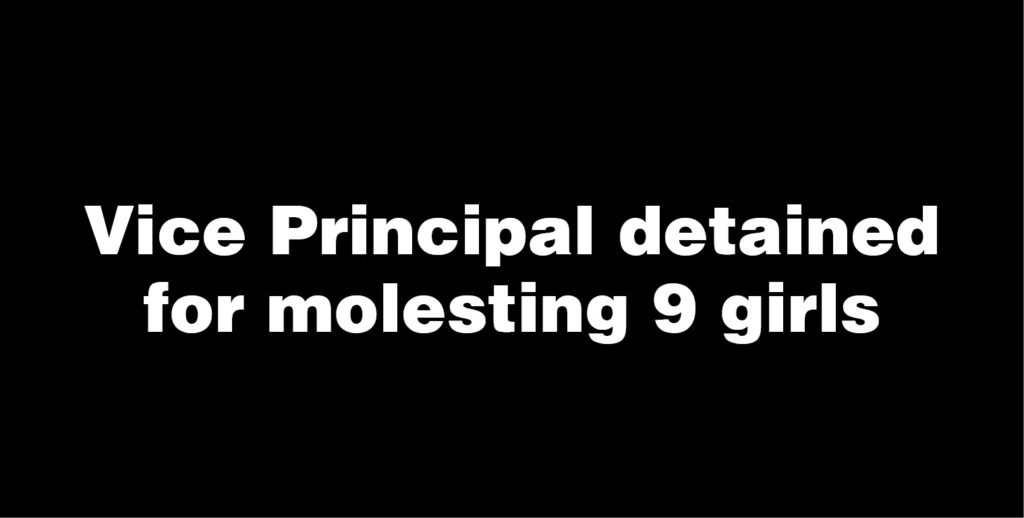 By Tshering
The 39 year old vice principal of a private charity school in Jemina, Thimphu has been arrested for child molestation and sexual harassment.
The suspect was detained for molesting nine girls aged between 11 to 15 years old. According to the police, a complaint was received on April 6 from one of the parents stating that the vice principal of the school has been molesting and sexually harassing the female students.
The case was reported after a medical staff from Jemina hospital informed the school principal about the incidences happening in the school. The medical staff found out that one of the victims was regularly visiting the hospital despite not being very ill. Upon repeated enquiry she confessed to being repeatedly molested by the vice principal.
School authority then called the victims' families and informed them about the incidence.
During the investigation, police found the suspect who is a mathematics teacher openly molested girl students of class VI during his class from the beginning of this academic session.
The victims said that the vice principal hugged them from behind, holding and massaging their thighs, rubbing his chin on them, kissing them at times and even fondling their breasts.
Police said the incident was witnessed by other students, but no one reported it to their parents or the teachers.
One of the victims reported that the suspect tried to rape her in his office last year. She managed to pull his hair and run away.
Police also said that the suspect have past criminal records and are currently verifying the records. However, the suspect denied the accusations and claimed he only 'patted' the students.
The suspect from Bartsham, Trashigang has been detained for further investigation.