The people of Tsakaling vil­lage, in Patsaling gewog in Tsirang are eagerly wait­ing for their first lhakhang, which is under construc­tion.
In 2008, most of the peo­ple from Mongar Tsakaling came to resettle in Katali Kalikhawong. The new settlers were lead by late Apala, the group leader. In order to maintain their original identity as 'Tsaka­lingpa' the name of the place was then changed to Tsakaling.
"Earlier the place was barren but now Tsakaling village is home to over 20 households," Gup Chabi Kumar Rai said. The village has access to electricity, safe drinking water and is connected by a farm road. "Now people grow maize, millet, vegetables, citrus and cardamom and these crops are main source of in­come," the Gup said.
Kezang Drukpa, a 41 year-old old teacher of Baydeni Primary School in Tsakaling initiated the construction of the new lhakhang. He completed his education from Denjong Shedra, India and joined civil service in 2001. As a Buddhist practitioner, he always wanted to help oth­ers. Initially he planned to build a stupa. However, re­alizing the need, he prom­ised to build a lhakhang to bring peace and harmony in the village.
"There is a dire need of a lhakhang to conduct our community rituals during auspicious occasions," he said.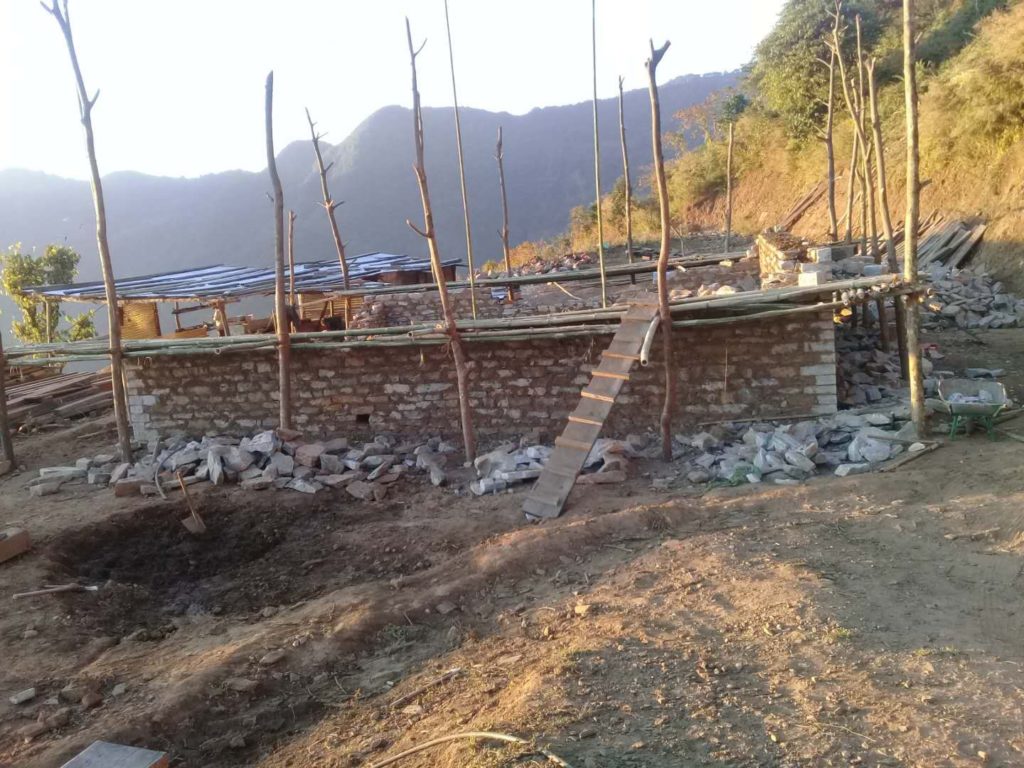 Collection of raw ma­terials started in 2012 to start the work in 2013. "The place was very craggy and it took almost eight days to level the land. They invest­ed Nu.35, 000 just to break stones in the location," said Kezang. About Nu 855,000 was spent so far and again Nu 8,00,000 is needed to complete the entire struc­ture of the lhakhang.
With a small popula­tion, the village faces la­bour problems. Carpenters are hired from Dagana and Tashigang. The carpenters are paid Nu 800 per day, Nu.750 for masons and the laborers are paid Nu.450 per day.
Kezang, who sold his land in Mongar is spon­soring the construction of the lhakhang. His wife Tenzin Gyem contributed Nu140,000 from her saving. He resorted to borrowings from the bank to top up.
The one- story lhakhang will be built in a traditional Bhutanese style with the use of an extensive wood­work and stones. The prin­ciple relics of the lhakhang will be Guru Nangse Ziln­yon, Zhabdrung Ngawang Namgyal, Chana Dorji and Jetsun Dema statues.
Expressing excitement, one of the villagers, Chen­gala said, "Having no des­ignated place, we have to pitch tent for religious ac­tivities. The new lhakhang will help the villagers in conducting any religious program and it will benefit the gewog."
By Pema Choden