By Tenzin Lhaden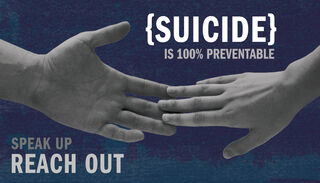 In almost last four (2019-July 2022) years 381 individuals committed suicide in the country. Among them, 50 were students, 63 youths (below 25 years), and 268 were adults above 25 years. The maximum numbers of suicides were recorded from adult (above 25 years).

All twenty dzongkhags have reported the suicide cases. Samtse records the highest number with 53, followed by Thimphu 43 and Sarpang 42 Cases. However, Gasa(North) records the least number of case just 1.
The data also reveals males are more likely to commit suicide than females, 262 males whereas 119 females have committed suicide in almost last four years.

This clearly indicates that we all need to work together to prevent suicides, said Passang Dorji, Dy Chief of Police, Crime and Operation.

Dr. Damber K. Nirola, Psychiatrist added that the main cause for people to commit suicide is due to severe depression. Even if people are having extreme level of anxiety, people can sometimes feel helpless whereby they commit suicide, he said. People who are chronically ill, for instance they think that they have no hope to live because of their illness like cancer or something painful in their life, all this things can actually make people hopeless and they can commit suicide. But the most important cause in mental health happens to be depression.

Dy Chief of Police also said that suicides are a result of different reasons such as economic factors, relationship problems, domestic violence and emotional abuse, while other risk factors are drug and alcohol abuse, mental illness such as depression and anxiety.

According to Prakash Pradhan, Principal Counsellor, RENEW, suicide is contagious. It is like a communicable disease. Once you encounter the suicide, young people think that it is a way to do away with their problem which is a very serious issue. That is why; suicide is not glamorized in the media because it is contagious in nature. In consequence, suicide should be prevented. "If we look at the root cause, many a time suicide can be prevented. Whenever a person attempts suicide, the person is crying for help and do not want to die because the person see no options than to resort to commit suicide," he added.

September 10th is observed as World Suicide Prevention Day and this day remind that everyone must make efforts to prevent suicide and that suicides can be prevented.

"We need to convey and talk with individuals who are powerless against self-destruction and show them some respect as a person too. Life is excessively lovely and valuable and it should be saved at any cost", said the Dy Chief of Police.

"World Suicide Prevention Day is celebrated every year to create awareness among people, to let people know about the magnitude of a suicidal issues and number of suicides that is taking place, how to prevent and also to let the public know it is very far reaching because when a suicide happens in a family, whole family is affected. So, in order to prevent or do away with suicide, this day is celebrated anywhere everywhere in the world. Suicide should be taken very seriously and it is to do with a mental health and wellbeing of a person", said Prakash Pradhan.
In most of the cases, the impending suicide is pre-informed. The information and signs are mostly conveyed but most of the people fail to identify them as telltales of awaiting dreadful event.

"There are a lot of indications that one can identify someone is planning suicide. Especially when young people who think they are being a burden to their family members and starts talking about it, that is one sign. When people feel that they are being isolated, when there is increased anxiety, when they talk about feelings trapped and trying to get out of it, is the signs that shows how helpless and hopeless they are with their life. Also, people who are to commit suicide tend to use a lot of substances and alcohol which is also an indication", said Dr. Damber K. Nirola.

He also added that if people show lots of anger, if there is extreme level of anxiety and mood swings, if a person also starts uploading certain message on social media saying "Goodbye, this life is not worthy to live" or something like that, acting under depression. Some people even dissociate when they are going through depression.

"Instead of coming to seek help they just become numb and go into different state of mind where they can do things impulsively," he said. So, during that dissociating state, they deliberately harm themselves or consume something and later on they realize they did not intend to do so but ended up doing things they did not intend to do so.
Doctor further said that it is not one person's responsibility rather it is the entire country's responsibility. That is why, World Suicide Prevention Day is observed every year in order to create awareness and create hope through action. This actually is a reminder to oneself that there are alternatives to suicide and the main aim is to inspire confidence and lit light in all of us.

In considering the growing concerns of suicidal cases the ministry of health has increased numbers of mental health team significantly in comparative to what it was many years ago. There are six full time counselors who assist people who are in need of their help and get them out of what they are going through. Medications are also administered for depressions and anxieties so that they feel calmer and get sound sleep. Owing to such initiatives, the numbers of suicide cases has decreased at 91 in 2021 from 105 in 2020.

However, Dr. Damber K. Nirola said that nowadays increasing number of young people come and seek help. But the problem is, there is a lot of stigma attached with suicide which is why many people do not want to seek help. Another thing is, many a times there is very low understanding by the family members. When the young people share their feelings with their family members, the families think that the child is acting out or just trying to gain sympathy or trying to emotionally blackmail them. So in that situation, he said that we may lose them too.
"Most importantly, we need to open our arms so that people can come forward and by raising awareness we might probably be able to reduce the stigma. It is very important for people who feel helpless to come forward and seek help. They should not shy away from seeking help. Even if they are severely depressed, there are hopes available," added the doctor.

"There is always a way out. There are services available. Do not keep it to yourself, help is just a call away. Go strong. Believe in yourself. Positivity is all that matters. Be positive in life and have a healthy life style. Communicate with others if you come across such dreadful ideas. And I would like to say suicide is not a solution. Please go strong. We cannot do away with stresses of life but take life as it comes, always be happy and take care of your family and friends. We have to bring down the rate of suicides and help each other," said Prakash Pradhan, Principal Counsellor, RENEW.
Suicides can be prevented and to prevent premature deaths across lifespan due to suicide among the Bhutanese population Dr. Damber K. Nirola said, "World Suicide Prevention Day is a reminder to each one of us that we can save many lives just by being there if someone needs us".