Puran Gurung
Pointing at the negligible intra-regional trade and investment sector developments within the Bengal Initiative for Multi-Sectoral Technical and Economic Cooperation (BIMSTEC) member states since the inception of the body, promoting it for the seven South Asian and Southeast Asian nations will be BIMTSEC's 'success story'.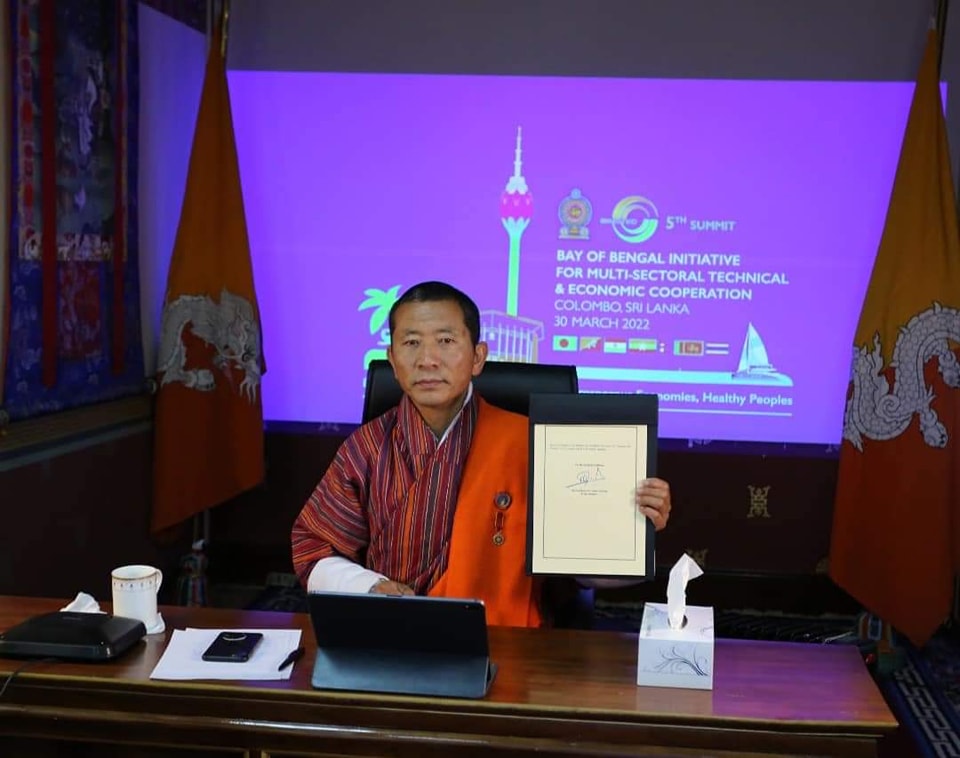 At the 5th BIMSTEC Summit hosted in virtual mode, the Summit's theme "Towards a Resilient Region, Prosperous Economies, Healthy People" that captures the main current priorities of member states, and the efforts by BIMSTEC to develop cooperation activities that support member state's programmes to deal with the economic and development consequences of the COVID-19 pandemic – the Prime Minister, Dasho Dr Lotay Tshering said: Trade and Investment are at the core of BIMSTEC cooperation. However, the intra-regional trade has seen only negligible improvement since its inception."
Calling for stronger intra-regional trade and investments, the Prime Minister said efforts of BIMSTEC to promote 'trade and investment' advancements in the region will be dubbed as 'success story' of BIMSTEC. However, the Prime Minister said such minimal growth 'could be attributed to bilateral engagements at national or private sector level, and not necessarily through the BIMSTEC platform' and according to the Prime Minister, 'concrete steps and initiatives, be it big or small, must be taken beyond the formalities, to enhance trade in the region'.
Furthermore, the Prime Minister instated that landlocked countries like Bhutan and Nepal have more to benefit through such initiatives. Additionally, the Prime Minister said that there is a great opportunity for the region to exhibit an ideal and efficient trading system through the BIMSTEC platform. "It need not necessarily be in terms of trade volume, but we have an opportunity to create an exemplary network," said the Prime Minister.
In line to LDC graduation, the Prime Minister said that Bhutan is gearing for the LDC graduation, and that it requires the country to prepare even more aside the country's aspirations to redefine the post-pandemic economy.
Stating that the hydropower is Bhutan's only reliable source of revenue, the Prime Minister said that 'Bhutan is seeking to diversify and attract more investments, creating jobs and employment that match the needs of local as well as global markets'.
Meanwhile, the Prime Minister also called for other areas of cooperation particularly Desuung skilling program. "Under His Majesty's command, we have initiated major skilling programs called Desuung skilling program. We have opportunities to work together in these areas," said the Prime Minister.