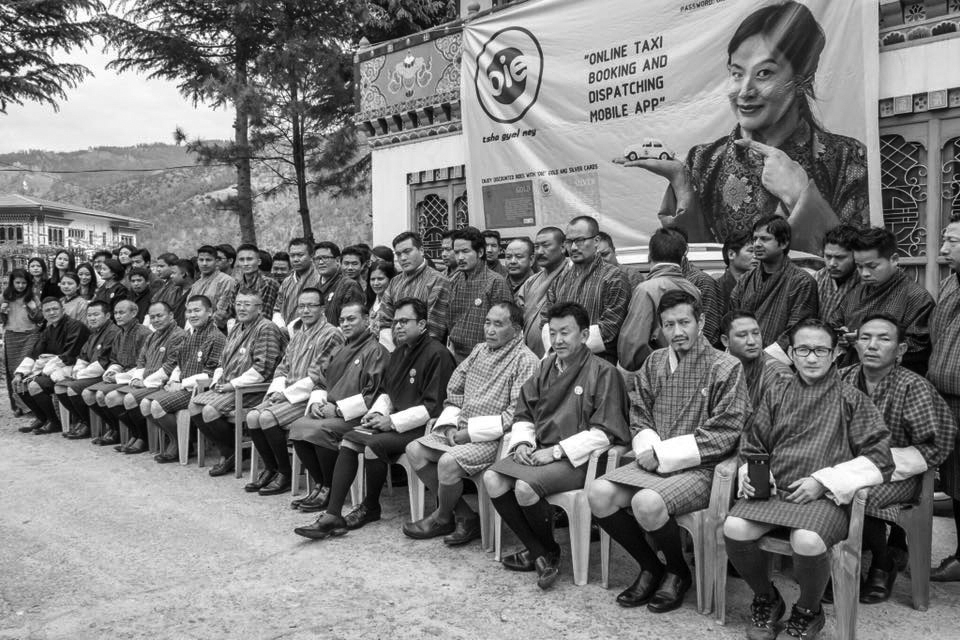 By Phurpa Wangmo
DrukSmart launched Oie, an online mobile taxi booking application on Friday. The app was launched both on IOS and android platforms.
The app is on demand taxi service which facilitates commuters to request transport to or from their chosen destination points through the use of their mobile platform.
For the initial phase of the operation, DrukSmart will be covering Thimphu and Paro but intends to cover all the critical towns of Bhutan within next three months. Meanwhile passengers of Thimphu and Paro can utilize this application and avail the taxi service.
Director Pema Tshering, the founder of Druksmart said "Oie is expected to be the first practically effective app in Bhutan. It will enable a convenient, reliable door-to-door taxi facility. Harnessing the accessibility of mobile technologies and 100% connectivity in Bhutan, Oie comes at an opportune time for Bhutanese to acquire the comfort of mobile technologies like most other places in the world."
Oie is beneficial to both customers and taxi drivers. Oie enables taxi drivers to increase their income substantially. An immediately accessible database of driver profiles ensures credibility and safety. The app also cuts short waiting time for both parties and enables travel at odd times and also to relatively inaccessible locations.
Oie is providing internet to all Oie taxis, so that the drivers remain connected at all times and also passengers can hop in and can take advantage of hotspot from drivers mobile. This is a big convenience in case any passenger is low on data, while, it's a boon to a tourist who can immediately inform their loved ones abroad on reaching the airport while on their way to hotel. This facility comes without any extra charges from Oie.
Phub Tshering Advisor to DrukSmart said "the app allows conservation of fossil fuel as taxis no longer have to drive around the city looking for customers which is estimated to waste around 40% of fuel. This will add to environment conservation, an essential value addition if all taxis in the country adopt a system like Oie".
There were always passengers while there were taxis but what was missing was a convenient system for all. Thanks to innovative technology like Oie which connects them.