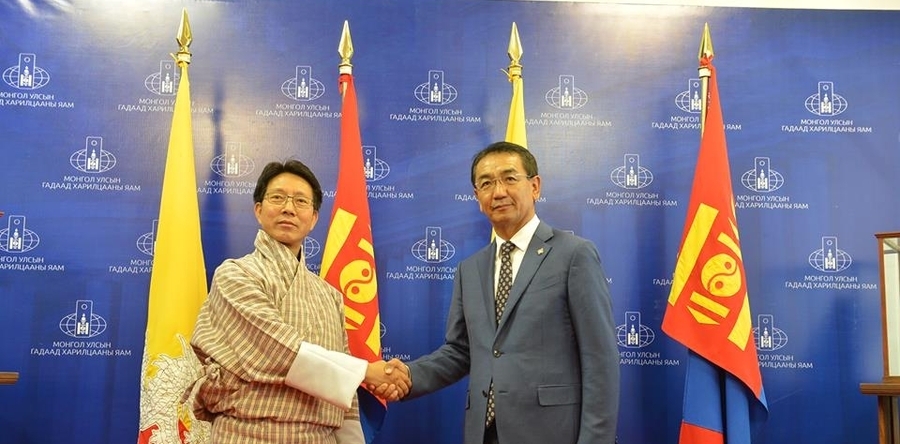 By Staff Reporter
As per Mongolia's national news agency, Montsame, Ts. Munkh-Orgil, Foreign Minister of Mongolia, and Foreign Minister, Damcho Dorji held an official talks in the Ministry of Foreign Affairs on Wednesday in Mongolia.
During the talks, the Foreign Ministers said the two countries have common shares on history, religion and culture, and affirmed that the two nations as landlocked countries aspire to deepen the cooperation at bilateral, regional and international platforms.
According to the agency, the Bhutanese side expressed the willingness to develop cooperation with Mongolia in the agricultural, tourism, and health sectors and to import frozen semen of horses, yaks and goats as well as a Mongol dog breed 'Bankhar' from Mongolia for distributing to their herders.
Moreover, Bhutan wants to train its professionals at the National University of Medical Science and the Agriculture University of Mongolia and to participate in the "Khaan Quest" international military exercises for peacekeeping operations.
According to the agency, Lyonpo Damcho Dorji congratulated Mongolia on establishing the International Think Tank for Landlocked Developing Countries, and said his country intends to join this organization. He also put forward proposals to Mongolia on developing a route for Mongolian tourists to Bhutan and to exchange representatives for mutually promoting their countries.