The villagers of Thrisa under Shingkhar Gewog in Zhemgang have been cultivating fresh organic vegetables for many years but the recent one to make headlines is the growing Sag (spinacia oleracea) of man's height. The storm news literally shook the so­cial media.
Bhutan Today investi­gated and found that the news is true and indeed the residents of Thrisa have been growing sag of man's height. More than 85 house­holds are cultivating sag in two to three decimals of land using organic manure.
Shingkhar Agriculture Officer, Ugyen Tenzin, said that the sag is about 1.4 m in height. He added that the Agriculture Office in the Gewog has been advis­ing the farmers on the use of organic fertilizers and its impact on fertility of soil and environment.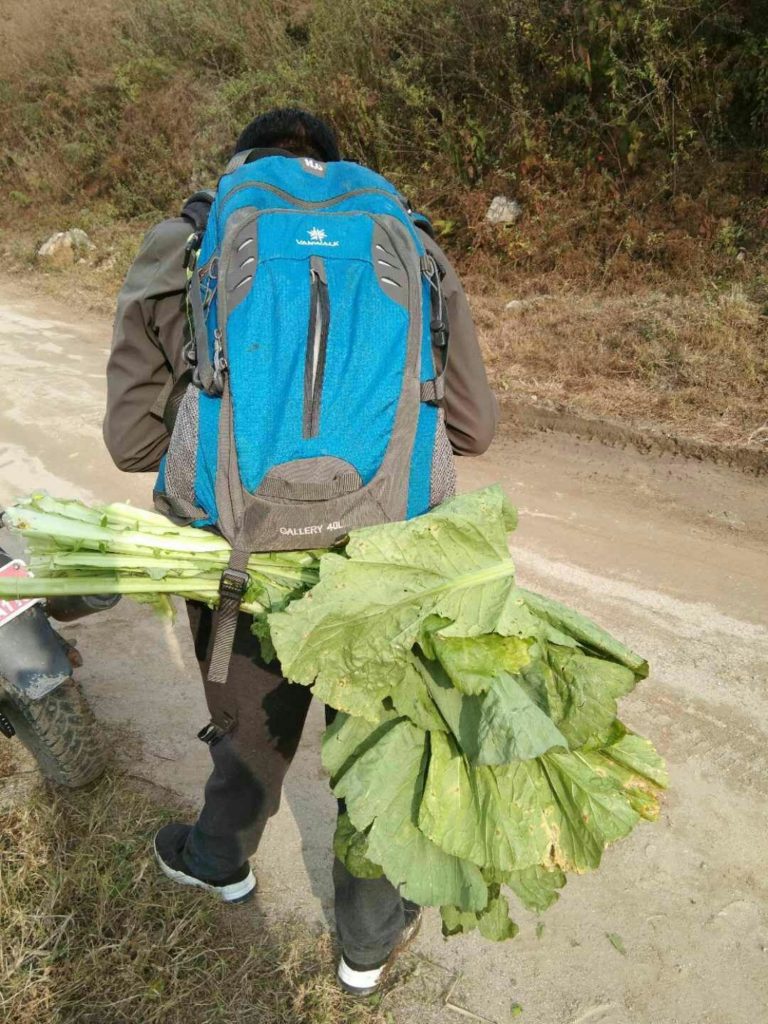 Shingkhar Mangmi, Pema Tashi said that farm­ers started growing the vegetable after the forma­tion of Local Government through community-based initiatives taken by the Ge­wog. He added that the Ge­wog has assured assistance regarding its sale and this motivated the locals to cul­tivate the sag.
Thrisa Tshogpa, Thin­ley Wangchuk takes pride about the sag of his village. He said, "I was so excited and wondered it tastes when he saw it for the first time". He later added that the taste is similar to the regular spinach. He ex­plained that the seed was brought to the village by the agriculture office.
Farmers of Thrisa are producing sag for self-con­sumption. They are grate­ful to the government for connecting their village with farm roads. However, being a remote area they are faced against market­ing challenges. This affects the farmers in cultivating the sag on large scale.
One of the famer, Dorji Dakpa 80, said, "It has been almost three years since I started growing the sag. I want to increase my plot and produce in larger quan­tity ".
The village Tshogpa said that the farmers have not earned a penny despite growing the giant sag.
The Tshogpa also ex­plained other challenge including human wildlife conflict. He said that the produce get damaged de­spite the electrical fenc­ing provided by the gov­ernment and would like to solicit support from the concerned authorities in providing the farmers with barbed wires and other in­centives for the damaged crop."
By Tenzin Jamtsho