…𝑩𝒉𝒖𝒕𝒂𝒏𝒆𝒔𝒆 𝒔𝒕𝒖𝒅𝒆𝒏𝒕𝒔 𝒉𝒂𝒗𝒆 𝒍𝒊𝒕𝒕𝒍𝒆 𝒄𝒉𝒐𝒊𝒄𝒆 𝒕𝒉𝒂𝒏 𝒕𝒐 𝒄𝒓𝒂𝒔𝒉 𝒂𝒕 𝒓𝒆𝒍𝒂𝒕𝒊𝒗𝒆𝒔 𝒂𝒏𝒅 𝒇𝒓𝒊𝒆𝒏𝒅𝒔' 𝒉𝒐𝒖𝒔𝒆𝒔 𝒂𝒔 𝒇𝒊𝒏𝒅𝒊𝒏𝒈 𝒉𝒐𝒖𝒔𝒊𝒏𝒈 𝒊𝒏 𝑷𝒆𝒓𝒕𝒉 𝒊𝒔 𝒃𝒆𝒄𝒐𝒎𝒊𝒏𝒈 𝒏𝒆𝒆𝒅𝒍𝒆 𝒊𝒏 𝒕𝒉𝒆 𝒉𝒂𝒚𝒔𝒕𝒂𝒄𝒌
Tenzin Lhaden

A housing crunch has been growing in Australia in the past years, which has become more acute in the past few months, particularly in cities like Perth. The rental crisis is mainly attributed to return of international students and increasing migration to Australia after the COVID pandemic and not enough rental properties being added to the rental market in time to match the demand.

As a result, many Bhutanese students and dependents, who recently arrived in Perth, are facing a serious challenge finding appropriate housing. In response, most Bhutanese living in Perth have generously come forward and opened their homes to temporary shelters with several new arrivals with them.

Given the housing crunch in Australia, Dema who come to Australia six years back said that she started constructing her own house in 2019. She said that due to higher demand for housing, the rents have spiked up too.
Dema remembers paying Australian Dollar (AUD) 210 per week for a two-bedroom unit 4 years ago but the same unit now cost AUD 450 and one-bedroom unit at AUD 250.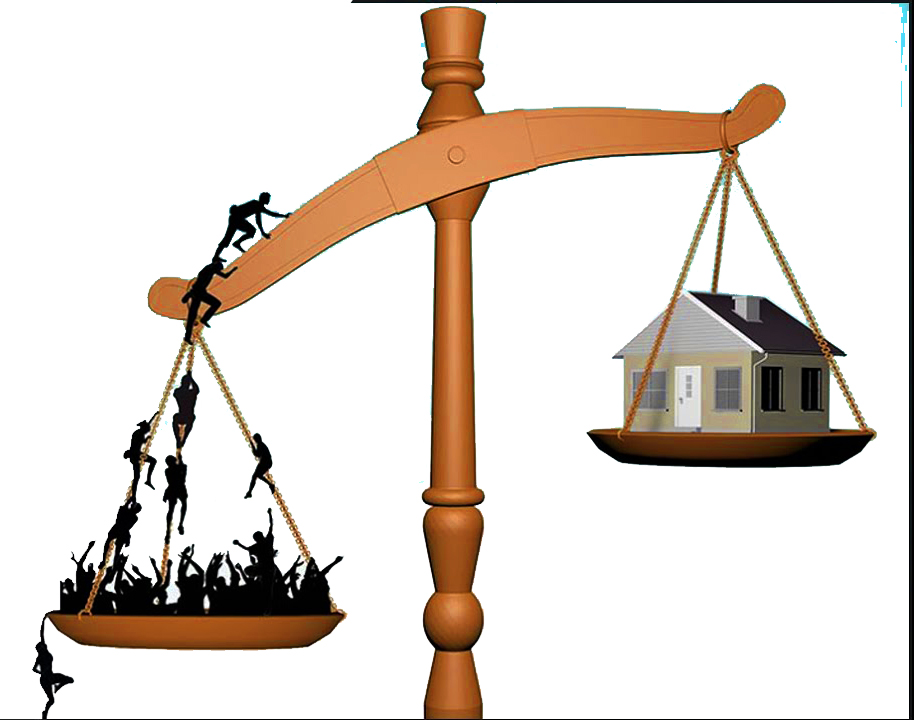 Lhaki said, "I've been here for more than four months and currently, I have put-up with relatives. I made every effort to get a house but to no avail and it's getting harder now. Living here is pretty uncomfortable but I'm thankful that I have shelter because not everyone has."

Similarly, Dorji said that he and his wife are living with four of their friends in three-bedroom apartment since they arrived in Perth four months ago. "Although it is fun to live with friends, privacy is sometimes scarce. We don't get enough space and time to talk, with many people around us," he said. However, Dorji is still looking for a house.
Moreover, he added that people who love their independence may feel claustrophobic living with so many new people. But given the situation, people try to adjust.

Phub Gyelmo who recently came to Perth said that it is extremely challenging to find apartment in Perth. "I had to pay AUD 350 in advance before I left for Perth. I even paid weekly apartment rent from Bhutan since I booked my apartment a month ahead before I left," she said.

Kinley, living in Canberra for a year has been looking for a house in Perth as she has been enrolled in a university in Perth, but she said it was really difficult to look for a house and she is unsure what to do next in absence of shelter.
"I have been looking for a house whether it is combined or single in Perth for last two months, but to no avail. Thus, I have been staying in hostel in my university now.

Kinley shares that the shortage of housing in Perth is not caused by Bhutanese as the numbers are very limited compared to people from other countries. She said there has also been a surge of international students coming back or coming in.

The Association of Bhutanese in Perth Incorporated (ABPI) with around 14.2k Facebook members is a good spot to go to get a pulse of what is going on in the largest Bhutanese settlement in Australia. It is a community of Bhutanese students, family members, and well-wishers.

It is also a place where Bhutanese in need of information and help will usually get a positive response.
Nonetheless, the page these days is flooded with desperate pleas mainly by Bhutanese coming to Perth enquiring about houses or rooms and offers to share and even pay rents, yet the majority of these posts remain impasse.

Perth in Western Australia is ostensibly the first place in Australia to have received the most Bhutanese. Perth has been one of the favorite destinations for many Bhutanese who have come to study, work and earn enough to pay the rent, calling it a home away from home.

However, EducationPro informs the Bhutanese Community in Perth through their social media page that they will be entering into Lease Agreement to lease Hotel Accommodation to accommodate at least 130 heads. However, this gives little relieve to hundreds of more Bhutanese who have no accommodation of their own.

To this post, most netizens commented that those private education consultants responsible to take students to Australia could take some initiatives to ease housing crunch help the Bhutanese in Perth who are wondering desperately to acquire accommodation.

The hotel in the central business district (CBD) of Perth city has 53 rooms and charges between AUD 150 to 160 a night. The hotel is located within walking distance from bus terminals and train stations to help those without cars to move around.

Sharing flats or rooms is not working in Perth. Someone requesting for anonymity said, "The homeowners are strict and it is inconvenient to hide all the belongings when properties are inspected. If we are pre-informed about the inspection, we hide our belonging at friends' houses."

Tandin Dorji, proprietor of EducationPro is discouraging Bhutanese from sending their children to pursue undergraduate or diploma courses unless they are financially sound. If a student has to pay college fees, housing, transportation, food and other miscellaneous expenses and where it is hard to get jobs or limited jobs, young Bhutanese could easily breakdown.

In view of the serious rental crisis in Australia and particularly in Perth, Royal Bhutanese Embassy Canberra stated that the rental crisis growing in Australia in a past year has become more acute. The crisis is attributed to returning international students and increasing migration after the Covid-19 pandemic. For Perth, it is stated that the migration of people from other states in Australia to Perth and not having enough rental properties to match the demand. The embassy advices all Bhutanese students and migrate to Australia to undertake certain preparations for accommodation before departure.