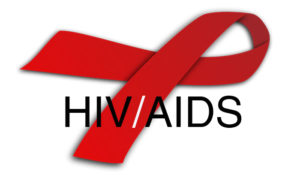 By Tshering
Given the social menace HIV/AIDS is causing, the national HIV?AIDS commission was reconstituted after 13 years. It was endorsed during the 133rd session of the Lhengye Zhungtshog last month.
The vision of the commission is to make the HIV and AIDS no longer a public health problem in the country and to provide exemplary leadership in effective prevention, care and treatment of HIV, AIDS & STIs through the coordinated response at all levels of our society.
The new commission was reconstituted with 15 members from different organisations like Dratshang Lhentshog, education, health, thromdes, RENEW, Royal Bhutan Police, Army hospital, labour ministry, National Commission for Women and Children, Film Industry, LHAKSAM and BCCI.
The health minister also launched the GeneXpert machines and two mobile HIV Testing and Counseling (HTC) vans.
GeneXpert machines was procured at the cost of USD 54,000 through Global Fund Support facilitating HIV viral load testing, early infant diagnosis of HIV and rapid diagnosis of MDR-TB. Two vans equipped with mini labs have been procured at the cost of USD 77,000 and vans will be used during the outbreak of diseases and will be used to carry out Mobile HIV and STIs screening services.
The machines was installed in five hospitals in Mongar, Gelephu, Samdrupjongkhar, Phuentsholing and Thimphu.
During the launch health minister Tandin Wangchuk said 17 rounds of meeting were held and outcomes were significant in re-shaping the national strategies towards combating the social menace of HIV/AIDS in the country.
Chief Program Officer, Namgay Tshering said the reconstituted commission will target reducing the spreading of HIV/AIDS.
Meanwhile, officials explained the rationale of including different organisations in the commission. Education ministry was included for the growing need for ongoing engagement of schools in raising awareness programs on HIV/AIDS. Schools serves as the best medium for transmitting health information.
Labour Ministry was included for the increasing influx of migrant workers. There is growing need for designing targeted intervention package on HIV/AIDS prevention in this group of population, stated a press release.
Dratshang Lhengtshog was included to involve the religious leaders and religious institutions in HIV prevention because of their influence. As the lead technical agency, health ministry was included for providing clarification on certain technical issues related to HIV is critical for fruitful deliberation.
The thromdes were included because of the increasing urban population in urban Bhutan. "Most of the HIV related intervention programmes are being carried out in Thimphu municipality. Hence, the support from TT is critical for the success of the program. Moreover, Thimphu bears the highest burden of HIV/AIDS in the country, with almost about 110 cases."
The home ministry because the implementation of the recommendations from NHAC at the Dzongkhag/local level requires the support of local government.
National Commission for Women and Children was included to design effective HIV/AIDS prevention strategies across different sections of population, understanding women and children rights is critical for effective interventions. Moreover, majority of the cases reported are from unemployed group of women, mostly regarded as 'Housewives'.
Phuentsholing Thromde was included as the thromde bears the second highest HIV cases and moreover the town being major commercial hub, strengthening cross border collaboration is key to address the issues related to HIV prevention.
RBP was for being the sole law enforcement agency and their ongoing engagement with National HIV/AIDS Control Programme in reaching out to the RBP fraternity and their families and prison cells. RBA Hospital for closely collaborating with NACP in carrying out HIV prevention programmes within RBA and RBG fraternity.
Private/Business (BCCI): The commission is aiming to be as inclusive as possible, so involvement of private partners is highly desired to garner support. Moreover, private business sector bears third highest burden of HIV/AIDS.
RENEW: RENEW has been partnering NACP for years and their involvement is crucial in lieu of their mandates in addressing gender based violence and Domestic violence in the country. This has close relation with HIV prevention programmes.
Lhak-Sam: Lhak-sam is the only network of People Living with HIV/AIDS in Bhutan. Their involvement is critical for realistic program planning and decision making. Morover, with increasing enrollment of new members, Lhak-sam continues to be the key collaborating partner.
Bhutan Film Association: Bhutanese film has gained increasing popularity in recent years, hence this is a critical medium for information sharing on HIV/AIDS. The film industry has high influence over the Bhutanese people.