Farmers look forward to a good future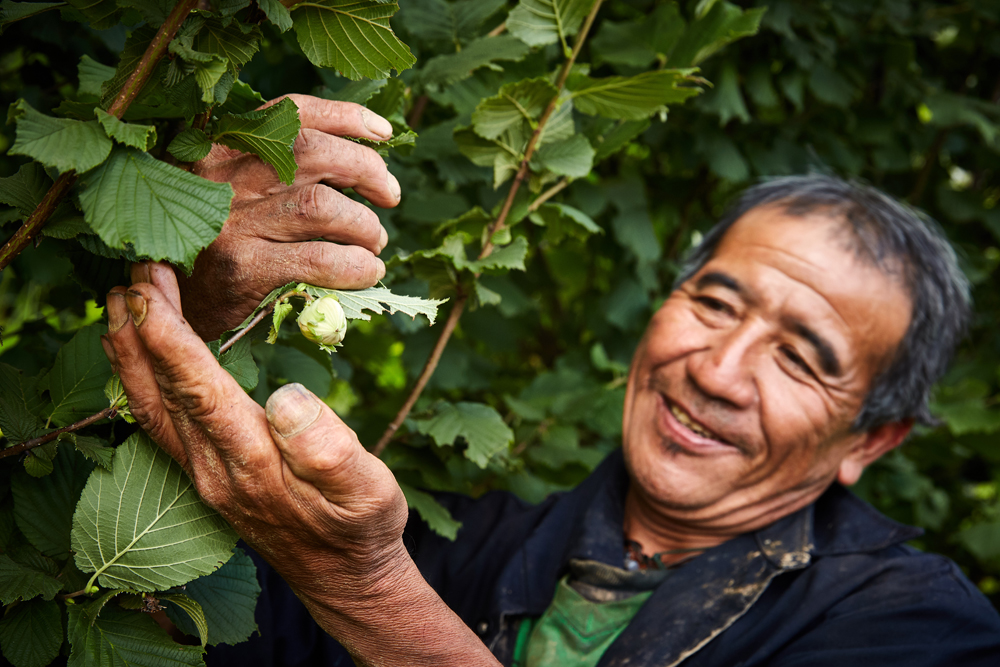 By Phurpa Wangmo
After years of anticipating, famers who partnered with the Mountain Hazelnut have started harvesting the nuts.
Officials said the results (harvest) are positive and that they are looking forward to having their first largest commercial harvest soon. Although the price is not fixed as of now, officials said MH will guarantee a floor price of $0.45 per kilogram. "Our studies show that even at this floor price, farmers have a higher return on their investment in terms of labor and inputs than for other tree crops that could be grown in their altitude zone such as apples or walnuts and even potatoes," said an official.
A farmer, Karchung from Ramjar said that he started selling his products since last month and he had earned around Nu 1,700. He added that he couldn't remember how much money he has invested but that he is expecting a brighter future.
Another farmer Tshetum Dorji from Tashiyangtse Jamkhar said he got Nu 29 per kg. He have planted saplings in his 70 decimal land and invested around Nu 20,000 for labour charge.
He said that though he has invested much more than the actual income, he is expecting to get a fortune in the future. The current floor price and pricing mechanism was set after consultations with the agriculture ministry. The floor price will be adjusted towards the market price at up to 5 percent per annum after seven years. MH has the final responsibility for setting the hazelnut price and this is determined in part by operating costs and market pricing.
MH officials said that there could be lower price in the beginning, as MH has to recover the investment first. "MH is investing $30 million, distributing over 10 million trees to farmers free of charge, providing free training, supervision and support, building a factory, and training a team of around 800 employees capable of harvesting and processing quality nuts for export," the official said.
"In addition, MH has already invested in a 150+ person monitoring and extension service that ensures the farmers get the support they need from planting to harvest including free pest and disease control inputs. Nuts will also be collected from collection centers near their village unlike other crops." "All these investments and ongoing costs must be recovered for the business to be viable long term and this means a lower price at the beginning."
MH is setting up collection centers across the country at strategic locations to ease the collection process for both farmer partners and the Company. "MH has been working on mapping out our farmer partner orchards and using data science to determine the best locations for these collection centers."
On the yield, officials said that their observations indicate that yields are in line with expectations. "As the harvest is still ongoing it would be premature to provide now," he said.
On the quality of the nut, the official said that the hazelnut saplings we have distributed in Bhutan are famous international varieties known for both high quality and for productivity. "As soon as the trees are established the quality will be consistent with leading international producers. We believe the pristine Himalayan conditions will provide a long-term competitive advantage to Bhutanese hazelnuts," he said.
"The principle is that the quality of the nut will be assessed against factors that the farmer has direct control over and has received technical guidance on. A quality assessment will determine the moisture content, molds, damaged nuts and foreign material in the farmer's batch and adjust the price up or down accordingly against the median price."
Officials said farmers have already started making money from the selling hazelnuts as suckers, shoots that form a new stem and root system and they can be used to propagate plants. "As trees mature, the production will greatly increase and become a major source of income for both our farmer-partners and on an aggregate basis, for the country," she said.
Mountain Hazelnuts (MH) was founded in partnership with the Bhutanese government and international investors with the goal of creating long-term income generation for farmers and communities, environmental benefits, and a shared return for all stakeholders.
MH is Bhutan's first major private agricultural venture, whereas either the government or NGOs developed previous projects. "We were confident in the long-term potential of the project as all the experts we consulted concluded that Bhutan had each of the important success factors. Trial plantings over the past 20 years prove that hazelnuts thrive in Bhutan," said an official.
The company collaborates with respected investors such as the International Finance Corporation (of the World Bank) and Asian Development Bank because they believe in the business model of MH being a social impact company with environmental benefits. The Company focuses on the use of fallow land, curbing rural-urban migration, poverty reduction, employment generation, and foreign currency earnings for the Royal Government of Bhutan.
Currently, the Company employs over 800 people in 18 Dzongkhags.