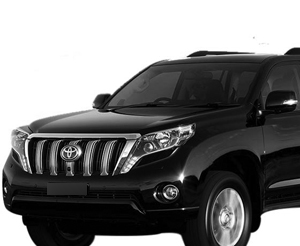 By Tshering
The opposition party in its press release on February 7 accused the prime minister for misusing public resources for private benefit and alleged that it was a form of serious corruption. The Lyonchhen responded by saying that the matter to be reported to the Anti Corruption Commission for immediate investigation.
Lyonchhen also said that the official vehicles (11 Toyota Prados) that the DPT ministers did not return at the conclusion of their tenure without Royal Kasho granting the said vehicles, and in spite of the fact that they availed import tax exemption quotas. Each Prado would have had a market value of Nu 4 million.
Prime Minister Office (PMO) press release also stated that the official vehicle (Toyota Land Cruiser) of the former prime minister was not returned at the conclusion of his tenure without Royal Kasho granting the said vehicle.
The government invites the former prime minister and former ministers to reimburse the funds even as the Royal Audit Authority (RAA) conducts their investigation. The government is hopeful that the opposition party will cooperate as the prime minister has already reimbursed the entire expenses of the security arrangements in his residence even without being asked to do so by the Royal Audit Authority, the opposition party or any other person.
Lyonchhen also added the opposition party must accept that security arrangement provided by the government to the former prime minister and former ministers are a "misuse of public resource" and "a serious form of corruption."
The government had directed the RAA to undertake thorough investigation on security arrangements made to prime minister and ministers present and the past.
RAA's investigation on possible misuse of public resources will include, but not be limited to, compound security walls built for ministers from 2003 to 2005 amounting to Nu 4.546 million (M).
Compound wall and other security arrangement provided for former Prime Minister Jigme Thinley from 2008 to 2011 including kitchen and toilet construction cost around Nu 1 M, quarter for security personnel which cost Nu 0.899 M, electrification works cost Nu 0.345 M and construction of road to residence (by Dantak).