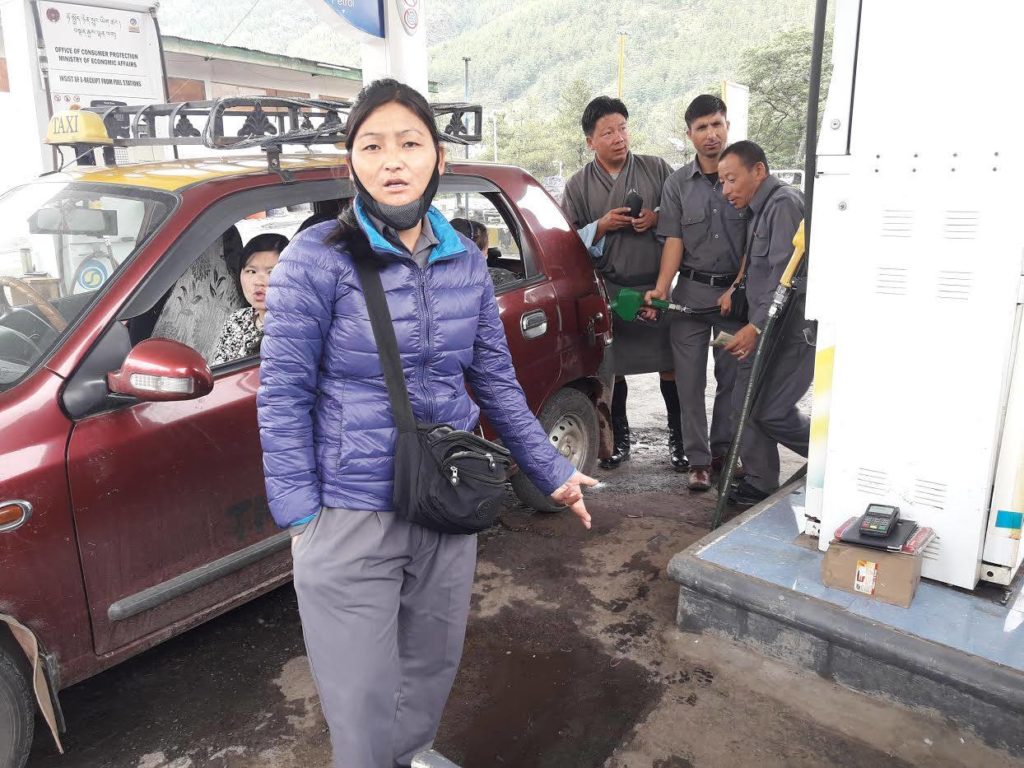 By Tshering
In 2016, Nu 8.977bn was spent to buy petrol and diesel compared to Nu 7.963bn in 2015, a growth of approximately 13 percent, according to the first Annual Environmental Accounts published by the National Statistics Bureau (NSB).
However, in terms of percentage share, diesel import accounts for 78 percent in 2016 while petrol accounts for only 22 percent,
This shows the number of vehicles imported over the years is gradually increasing as well. Last year alone, 9,419 vehicles were imported. Of which, 6188 were light vehicles, 990 heavy vehicles, 734 two wheelers, 628 taxi, 399 earth moving equipment and 229 power tillers.
In terms of ownership, household sector owns the highest with 62.42 percent followed by service sector with 24.63 percent, agriculture, livestock & forestry sector accounts for19.57 percent.
Of the total fuel imported, the country's service sector consumed 38.30 percent of the total import. It is followed by household consumption at 21.10 percent and Industrial sector at 19.50 percent.
This means the service and the household sectors has spent staggering Nu 6.43bn and Nu 3.87bn respectively in the last two years on petrol and diesel.
However, from the total import of petrol and diesel, some portion is consumed by Indian vehicles plying on Bhutanese roads transporting goods into and out of Bhutan. It also includes fuel consumed by Indian tourist vehicles and refueling by Indian vehicles in the border towns of Samdrup Jongkhar, Gelephu,Phuentsholing and Samtse.
Meanwhile, import of kerosene increased from 4,611 KL (Kiloliters) in 2015 to 4,791 KL in 2016 with the growth of about 4 percent. According to the report, Nu 66.06 million worth of kerosene was imported in 2016 as compared to Nu 60.69 million in 2015.
Kerosene is mostly consumed by households. Considering the national average household size of 4.5 and the projected population of 768,577 in 2016, a household consumes an average of 27.84 liters of kerosene a year. Which means household consumes almost 99 percent of the total import.
Similarly, import of LPG increased from 7,302.60 MT in 2015 to 7,593.23 MT in 2016. The consumption of LPG on the other hand has grown by approximately 20 percent in 2016. In 2016, 545,999 LPG cylinders were consumed as compared to 456,742 cylinders in 2015.