The Civil Society Organiza­tion (CSO) Quarterly Meet­ing was hosted by Bhutan Media Foundation on Dece­meber 28 at Namgay Heri­tage in Thimphu to discuss issues concerning civil soci­ety in the country.
The various heads of CSOs and members attend­ed the meeting discussing certain issues and agendas including the establishment of Core Coordination Com­mittee (CCC) secretariat, Proposal to Bhutan Founda­tion, Helvetas plans and ac­tivities.
The key outcome of the meeting was the finaliza­tion on the formation of the CCC secretariat with Bhutan Foundation agreeing to fund the establishment.
According to the mani­festo of Druk Nyampdrp Tshogpa, the party has plans on building partnership with the CSOs through various initiatives. The government has pledged "to establish revolving fund for CSOs to avail when in need, to out­source development pro­grams and activities in the 12th Plan to CSOs and to invest in capacity building of CSOs to enable fund mobili­zation."
The CSOs are expecting the government's support and hopeful that the pledges will be fulfilled.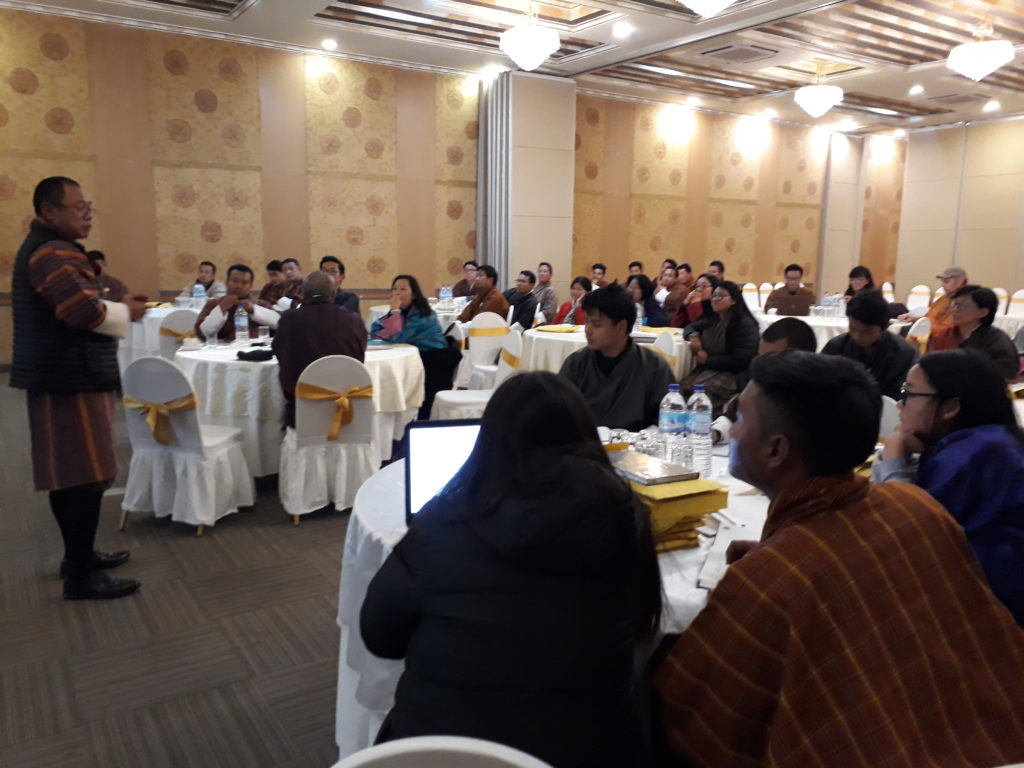 Executive Director of Bhutan Media Foundation, Needup Zangpo reiterated, "From the CCC the govern­ment's plan perfectly aligns with what we want to do".
The agendas also includ­ed meeting between the CSOs and the cabinets, and proposal to meet the parlia­ment.
Passang Tshering, the founder of Bhutan Toilet Organization said that when there is the Meet the Press every week, the government must at least meet the CSOs once in a month to discuss the issues concerning the CSOs.
The meeting also dis­cussed the need for drafting a policy which can be used as guidelines for the govern­ment when dealing with the CSOs and amendment of the current Act.
Dasho Nima Wangdi, CSO core co-ordinator said, "We must propose the gov­ernment to consider drafting a policy document to guide the development and partici­pation of the CSOs in serv­ing the Tsa-Wa-Sum."
By Kinley Wangchuk