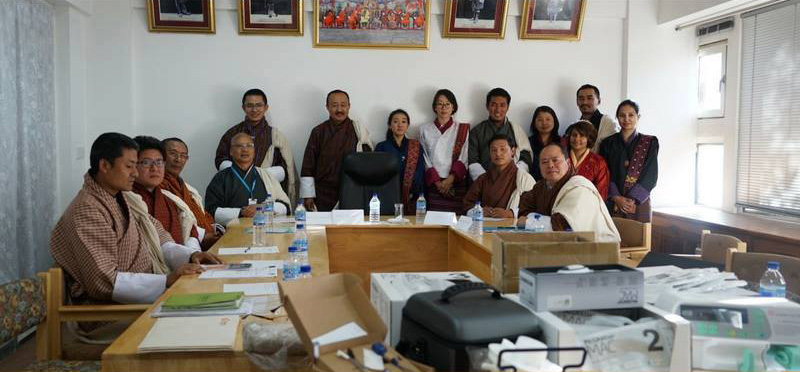 By Tshering
Bhutan Foundation donated Nu 1.31 million worth of crucial medical equipment to the Emergency Medical Services Division (EMSD) under Ministry of Health.
It was donated for Bhutan Emergency Aeromedical Retrieval (BEAR) Team as part of their ongoing program with the ministry and the Jigme Dorji Wangchuck National Referral Hospital (JDWNRH) to improve emergency medical services in Bhutan.
The equipment consists of handheld portable devices that enable early intervention and care for the patients during transport. The portability of the equipment enables an immediate improvement in the quality of care being provided to the patients during the in-flight transport.
With the growing number of patients requiring critical emergency care and immediate evacuation to the national referral hospital from various parts of the country, the situation demanded a team of emergency medical services providers in the helicopter. BEAR Team was thus formed and members were trained to provide immediate emergency care for patients on site and during in-flight transfer.
The BEAR Team consists of national and international resuscitation doctors and nurses ready to provide emergency care to any patient at the site of the evacuation before ensuring his or her safe transport to a referral hospital. The team is able to deliver ICU-level emergency care anywhere in the country within an hour.
The Bhutan Foundation serves the people of Bhutan in living and sharing the principle of Gross National Happiness. The Bhutan Foundation serves as the only American not-for-profit organization that is wholly focused on the benefit of the country and people of Bhutan, bridging understanding between our two countries and beyond.