When most kids of his age are after gadgets and cartoon movies or video games, Namdrol Jatshok Kara is busy mastering the art of Throema.
The 10-yer old boy of Ney Primary School, Kurtoe, started the religious practice when he was eight years old and studying in class II. A son of a divorced parent, Namdrol stays with his maternal grandmother in Pemacholing, Kurtoe. His mother works in one of the hotels in Wangduephodrang and father stays in Thimphu.
The boy started the ritual inspired by his grandmother, Tshering Pemo, 60. Tshering Pemo used to practice Choed Tshog Rinchen Threngwa, originated from Machig Labdron, which is not common in other parts of the country. Seeing his grandmother as a good devotee, he started playing the drum and bell. Later he started practicing Dudjom Throema.
Tshering Pemo said she taught Dzongkha alphabet to him from an early age.
Though he cannot practice alone, the grandmother said that now he can play the religious instruments very well and catch up all the words and tune along with other practitioners.
Namdrol's mother, Sonam Choetshok, 32, said that she is proud of her son. "At this age, some may be busy watching cartoon, playing video games and some may be busy at park. But you inspire me," she wrote on her Facebook page with a photo of her son practicing.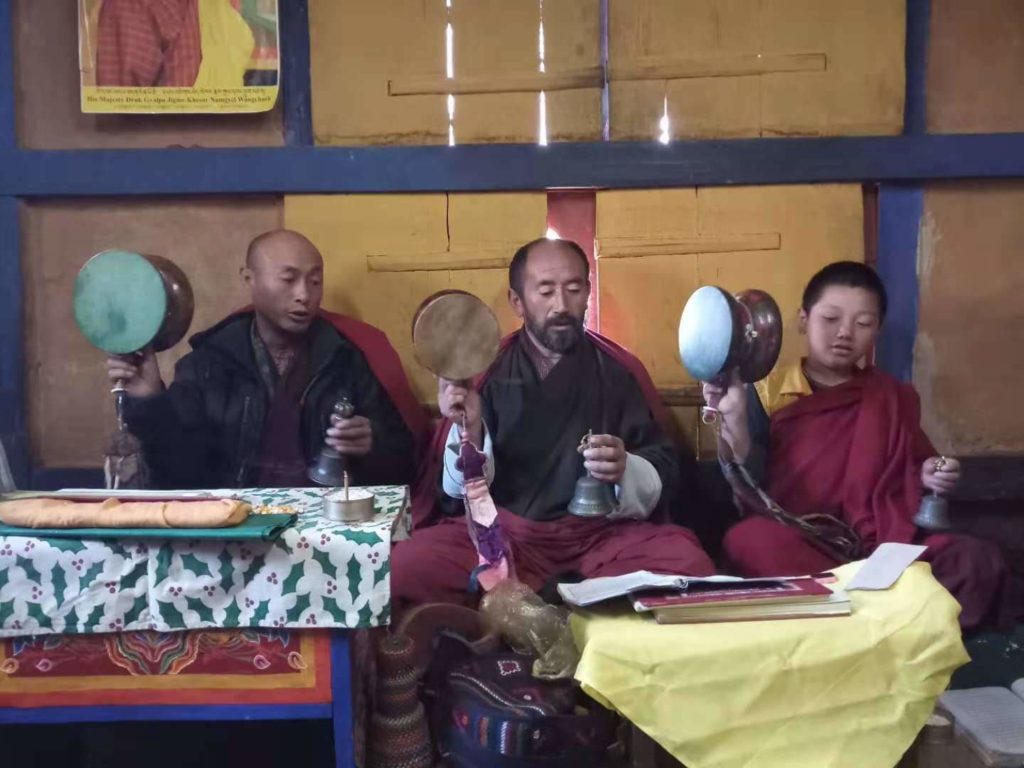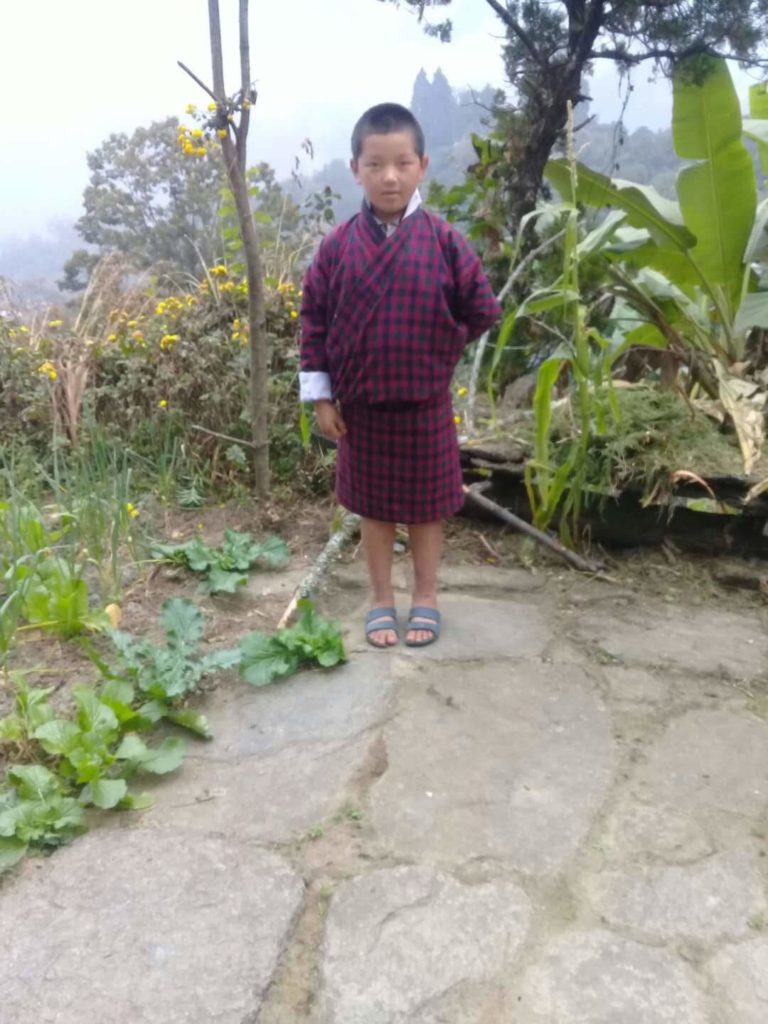 Sonam Choetshok said her son could read the usual prayers before he joined the school. She said, "He wants to go to Rangjung Yoesel Choeling Monastery, Tashigang after class X but can't say now if his decision may change when he grows up," she said. He didn't learn Throema formally and could pick up while going with others according to his mother.
Namdrol's Dzongkha and Throema teacher, Sonam Phuntshok said that he invited a nun from Ranjung Nunnery to correct the tune. "Among eight students, Namdrol was the youngest and fastest student to pick up the tune," he said. "He is intelligent and good in all subjects," the teacher added. On the Throema, he said that even adult practitioners look up to Namdrol when they are practicing together.
Talking to Bhutan Today, Namdrol said, "It's out of my own interest and my faith that is making possible for me to practice Throema at this age," He said while friends also encouraged him, he became an inspiration for others
By Sangay Rabten