…. 𝒕𝒉𝒆 𝒑𝒐𝒐𝒓 𝒏𝒆𝒕𝒘𝒐𝒓𝒌 𝒄𝒐𝒏𝒏𝒆𝒄𝒕𝒊𝒗𝒊𝒕𝒚 𝒉𝒂𝒔 𝒍𝒆𝒅 𝒖𝒔 𝒕𝒐 𝒉𝒂𝒗𝒆 𝒑𝒐𝒐𝒓 𝒄𝒐𝒏𝒏𝒆𝒄𝒕𝒊𝒐𝒏𝒔 𝒘𝒊𝒕𝒉 𝒐𝒖𝒓 𝒇𝒂𝒎𝒊𝒍𝒚 𝒊𝒏 𝒕𝒉𝒆 𝒗𝒊𝒍𝒍𝒂𝒈𝒆 𝒘𝒉𝒊𝒍𝒆 𝒎𝒚 𝒇𝒓𝒊𝒆𝒏𝒅𝒔 𝒄𝒐𝒏𝒏𝒆𝒄𝒕 𝒘𝒊𝒕𝒉 𝒕𝒉𝒆𝒊𝒓 𝒇𝒂𝒎𝒊𝒍𝒚 𝒎𝒆𝒎𝒃𝒆𝒓𝒔 𝒘𝒉𝒐 𝒂𝒓𝒆 𝒕𝒉𝒐𝒖𝒔𝒂𝒏𝒅𝒔 𝒐𝒇 𝒌𝒊𝒍𝒐𝒎𝒆𝒕𝒆𝒓𝒔 𝒂𝒘𝒂𝒚 𝒐𝒏 𝒓𝒆𝒈𝒖𝒍𝒂𝒓 𝒃𝒂𝒔𝒊𝒔
Sonam Deki

Development of country on the digital platforms is the basis of all developments in the modern nations. However, digital platform is hinged on the network connectivity and coverage, and its speed. Bhutan has simultaneously embarked on digitization with many public services making it accessible online-digitally.

Although many agencies are making an effort to go digital, some still don't have a reliable network connection in the parts of the country.

While some people in the nation have access to high-speed mobile internet, Goshing gewog in Zhemgang is dealing with a glacially slow internet connection. The people in Goshing find themselves falling behind at a time when digitization is taking forefront of lives.

According to Dzongkhag official website states that Goshing is one of the farthest and least Developed Gewog under Panbang Dungkhag in Zhemgang Dzongkhag. It is situated 4 days walk (when there is no road connectivity) or almost 107 km away to the south east of the Dzongkhag Headquarter, Zhemgang. And also it is situated at least 35 km to the south –west of Dungkhag Administration, Panbang. The Gewog has 6 villages composing into 5 chiwog and the total population is around 3090 with 230 households including 5 Gungtongs. Economically, the people of the Goshing Gewog are quite backward and their livelihood mostly depends on agriculture and livestock farming.

It further states that only B-Mobile network services are available in this Gewog but some far flung places like Dumati, Drimjang and others are facing the problem of network coverage. Almost all the chiwogs have been electrified but few household (9) falling off grid of the power line doesn't have access to power supply but they were provided with solar facilities for lighting their homes.

According to the Goshing Tshogpa, the residents of Mewanggang must climb higher elevation like hill tops to receive good network connectivity as they can scarcely receive service at the settlements.

"This place has a terrible network. While we are outside our houses, there is a little coverage, but when we are inside, we have no access to anything. Tashi InfoCom Limited (TashiCell) and Bhutan Telecom Limited (B-mobile) internet services are not available here," added Karma, Mewanggang resident.

The residents of Goshing are happy that at least the phone service is functional.

Pema Lhakpa from Goshing said, "We are still using 3G network which often loses its network causing inconveniences. Sluggish network and blackouts are the frequent problem faced by the people here. I have even seen gewog administration facing problems on the official works due to slow network".

He further added, "As graduates, our parents' expectations are high on us, with respectable and reliable job. However, slothful network makes it difficult for us know open positions/vacancies, depriving many opportunities. We are aloof of both foreign and domestic news as well owing to poor network connectivity".

Kinley who resides in Thimphu said: "I barely get in touch with my family in Goshing because of the poor network there. Every time I text them, their response would take an hour to two and occasionally, it even takes days. The poor network connectivity has led us to have poor connections with our family in the village while my friends connect with their family members who are thousands of kilometers away on regular basis".

Goshing Tshogpa said, "The deliveries of services have been impacted by the slow network, in addition to contact with friends and family. Even the Gewog administration lacks an adequate network, which frequently causes service delays. We recently planned to hold a Zoom meeting, however due to a network issue; we had to change the date and could only hold the conference on March 23".

Tshogpa added, "TashiCell chose to install the equipment and even studied for the installation of station as a result of the numerous complaints being raised. Nevertheless, it has been about three months and they have not installed yet. We are anticipating having access to fast mobile internet".

He went on to say, "TashiCell has even made the decision to set a tower in Lamthang, but I'm not sure if it would fix the network issue in Mewanggang Chiwog. If the tower is erected in Lamthang, Mewanggang might not receive the internet connectivity coverage; only the villages close to the gewog administration will. I feel that if the tower is erected on Genkin (the name of the hill), it would also cover Mewanggang".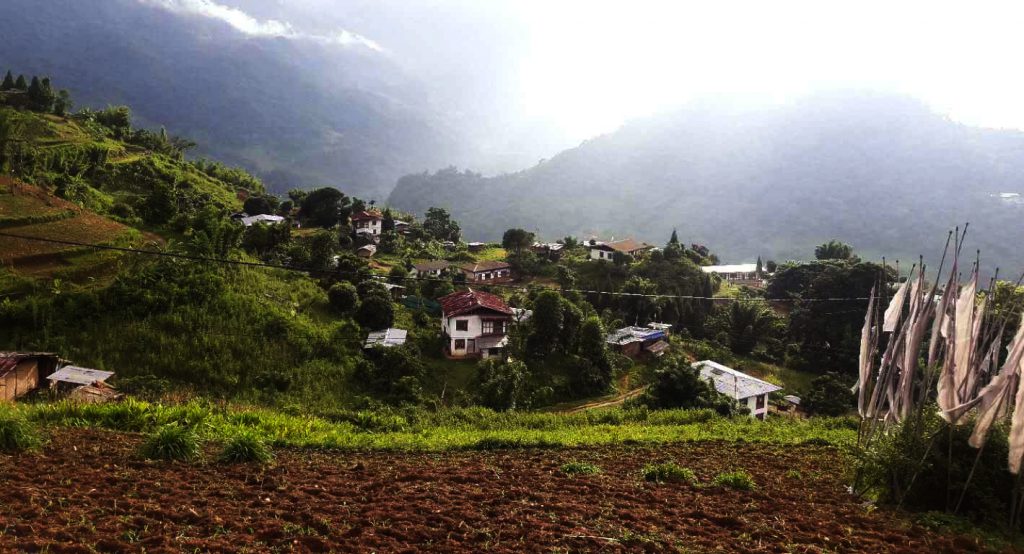 Similaly, Zangpo from community said, "Every time, we have network problems. The service providers claimed that they are willing to give network expansion but they are not yet finished. I have asked about it multiple times, but they have not responded. However, TashiCell is in the process of building a tower. I believe that after the project is completed, it may provide benefits and better network coverage there in Mewanggang".

He added, "In the twenty-first century, we primarily provide services online. People are criticizing every day due to erratic network for impeding our daily online services".

Panbang's Bhutan Telecom Limited said, "Goshing Gewog has two B-moblie towers in Lechibi and Lampthang, unlike other Gewogs. So, I don't anticipate any network issues there. Given that Mewanggang lacks a tower, the issue should only exist there. TashiCell intends to install tower there, it should address the network problem".

TashiCell said, "We have put up tender for a new tower, and the survey for installation of tower is completed. Simultaneously, interested contractors are submitting their applications. We would be able to install as soon as we finalize the tender bid".