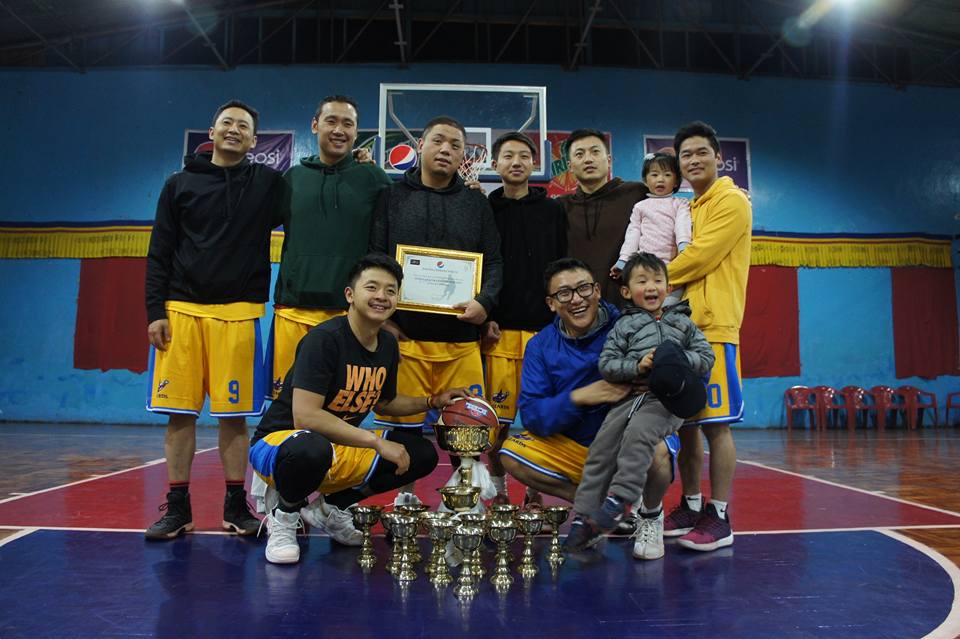 By Tshering
Wizards wins their second Pepsi A-League Basketball Championship title by beating Thimphu Magics in the second leg played here on Friday.
Wizards defeated Thimphu Magics by 79 to 68. However, Sonam Phuntsho from Thimphu Magics was the top scorer of the match scoring 22 points.
The game saw both teams customizing their offensive strategies on their speed and accuracy until the dying minutes. Neither team could build a comfortable lead.
In the best of three finals played, Wizards won two consecutive games to win the championship.
The first final of the Pepsi A-league was played on Thursday, were Wizards beat Thimphu Magics in a thrilling encounter by 76 – 71.
Wizards bagged their first title during the second edition of the league in 2016 and have now played three consecutive finals in last three years.
The champions of Pepsi B- league 2018, Delinquents and the runners-up, Nordics, will replace the two relegated teams. They were promoted to Pepsi A-league recently. The duo will play Pepsi A-league for the first time in the next edition of the league.
The Pepsi A-League Basketball Championship was organised by the Bhutan Basketball Federation.
A total of 10 teams took part in the competition.