Bhutan Youth Development Fund (YDF) organized its 9th annual While(in)g Vacation Program for the children and youth at Nazhoen Pelri Centre, Thimphu.
The three weeks long pro­gram started on 24th Decem­ber to provide wholesome education to every child and youth. It offers a platform to enhance reading skills, The­atrical dance, Forum The­ater, Art and Craft, Hospital­ity and Passport to Success (PTS). Passport to Success is a life skills program where children are taught life skills like building self confidence, goal setting and communi­cation skill to make healthy and productive life.
YDF Program Officer, Tashi Deki said that the sole aim of the program is to keep children engaged meaning­fully during winter vacation. "This year we introduced new programs like 'Dance the story' where we tell the story through dance. An­other one is hospitality and mindfulness in daily chores. It is important to know table manners."
She said that the program is divided into six categories based on the interest of the individual child and eligibil­ity of their age. The partici­pant above 15 years of age will have a field trip to Bhu­tan Institute of Well-being in Tshaluna towards the end of the program.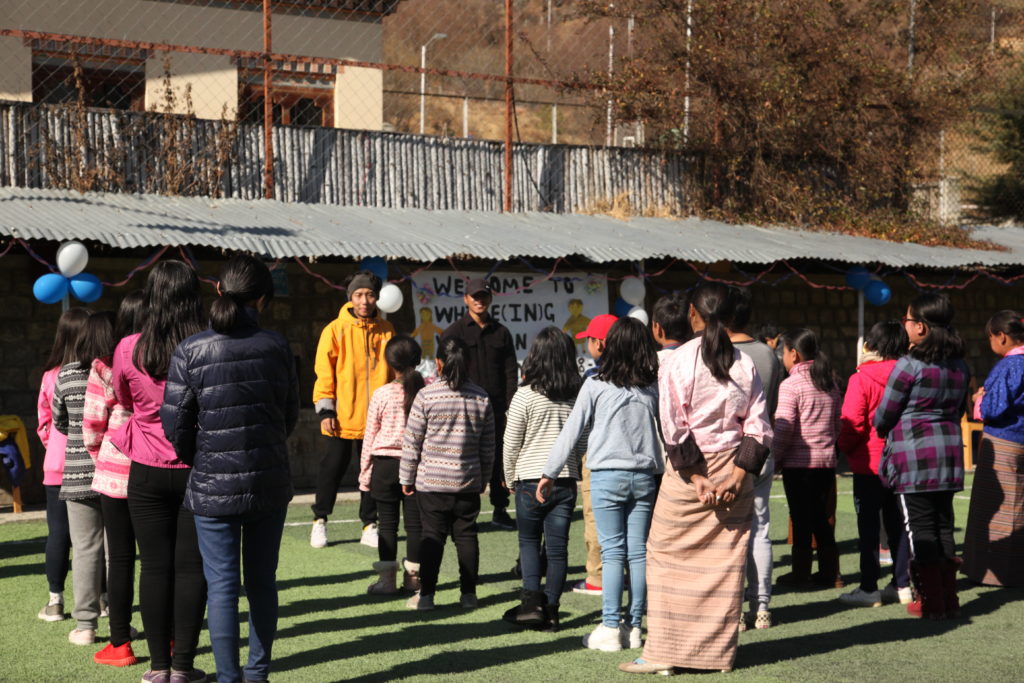 Assistant Media and Communication Officer, Sangay Dema said that such program is must for every youth to participate in their life time as everyone get to explore, show their tal­ent and make new friends. "I thank Bhutan National Bank Limited for funding this program," she added.
One of the participants, Tshering Dorji Wangyal, 10, said that he joined the read­ing program last year. "I like reading books and listening to the bed time story. It is great opportunity for us to interact with friends with same passion," he added.
Yugyal Tenzin Phuntsho said that he joined the read­ing program to improve his Dzongkha language. Apart from reading books, he likes drawing and paintings. He said that he will join Arts and Craft in the coming years.
One of the youth volun­teers, Dorji Chogyel com­pleted his higher studies from Yangchenphug Higher Secondary and joined the PTS program last year. He said that it is his own inter­est to do voluntary work where he gains new knowl­edge. "The number in­creased drastically in case of PTS. Last year we had 20 members and now it has reached to 30."
Another participant Khenrub Weazer, 11, joined the program for the first time. It was his first time in Thimphu after his father got transferred to one of the schools in the capital. "It is my first time and I am very excited to see many new friends of my age. I thought of joining in Theatrical dance as dancing is one of my hobbies but my father wants me to improve my reading skills. He registered me in reading section." He said that he will explore other categories in coming years.
A 34 years old mother of two, Tenzin Dema said that it is very good initiative for every child to get refreshed and stay engaged in do­ing fruitful things. "My two sons spend most of the time in video gaming. But now both are registered in win­ter program. It is important to let them socialized where the fee is also cheaper with Nu.150 per child."
The while(in)g vacation program is funded by the Bhutan National Bank Lim­ited (BNBL).
By Pema Choden