University graduates worried about finding jobs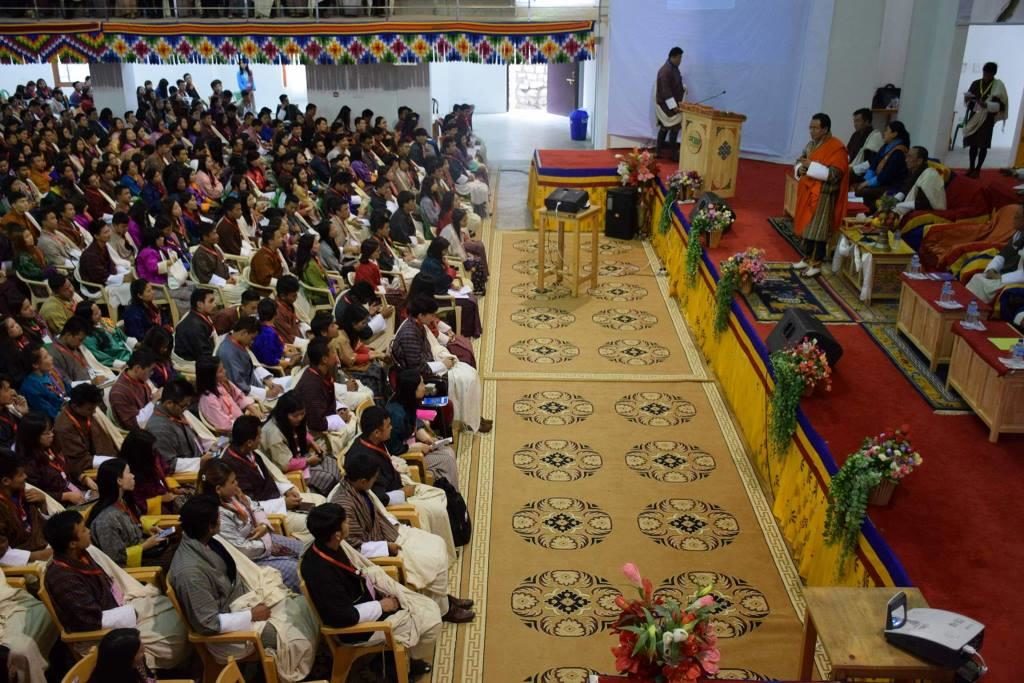 By Tshering
Its 7am in the morning, Tashi Wangchuk is all set for the day. The young graduate is attending the 16th National Graduates Orientation Programme (NGOP) held in RIM, Semtokha.
The institute is a crowded place. Besides the holiday mood at RIM, there is a concern in every graduate's mind. A total of 3,844 graduates have registered for the August 6 preliminary examination to compete for the 494 vacancies that the Royal Civil Service Commission (RCSC) has announced.
Tashi said there are fewer vacancies than graduates attending and the most common thought among them is "will there be employment prospects here after". "Our life will change from here for better or worse," he said.
He also added when job vacancies are announced the important factor is experience and top qualification merit. Graduates said the experience criteria is unfair as employers cannot look for work experience in "fresh" university graduates. Most graduates look for internship for some work experience.
Jamphel Wangdi, a graduate from Chennai, India said the honeymoon period is over as the NGOP comes to an end. "It is now time to worry if we could land a job," he said. "It's a turning point in our life and this will decide where we will stand from now onwards."
Tshering Dolma, a graduate from Sherubtse College in Kanglung said to apply job is like going for a war against other graduates and where the best wins just like for a single slot, there will be around 300 applications.
Gyembo Dorji, a graduate from Thailand said every year more and more graduates are graduating and the competition level rises for every vacancy announced. Around 10 percent of graduates might go for further studies and another 10 percent are not qualified due to insufficient documents or have to clear back papers.
Sonam Lhaden, a graduate in B.A in Language and Literature (BLL) from Taktse College said government seats are taken by top students with good marks and in private companies either favoritism or special candidate takes away the slot.
Namgay Wangchuk, a father of daughter, who graduated from Royal Thimphu College said in olden days jobs in government were plenty but graduates were less and individual government people try pull and request to join their department but the current situation is opposite.
Savita Gurung, a nursing graduate said even with the shortage of hospital staffs, yet the vacancy is less but applicant is less and the story same goes to teaching too.
The worry is lesser for technical graduates like doctors. It used to be the same for engineers, architects and lawyers a few years ago. But even engineer are finding it hard to land a job. "There are more engineer graduates than the job market can absorb," said a graduate, Ugyen Pelden adding that she went to study engineering thinking that it could land her a job easily. "Two of my seniors are still unemployed," she said.