Two students in Trashigang have found a good way to spend their vacation. They are selling momos (dump­lings) at the Yonphula air­port.
Dechen Choden, 14, a student of Jigme Sherubling Higher Sec­ondary School and Deki Choden 13, a student of Yonphula Lower Second­ary School, brace the harsh weather at the airport try­ing to earn some extra money.
Dechen and her family wake up every morning at 5 a.m. to prepare the dump­lings. At 8 a.m., they move to the airport, which takes more than an hour. They sell momo depending upon the flight schedule, which are on Tuesday, Thursday and Sunday. When there is no flight, their customers are the airport staff, which is very less. They earn around Nu 1,000 to 3000 daily.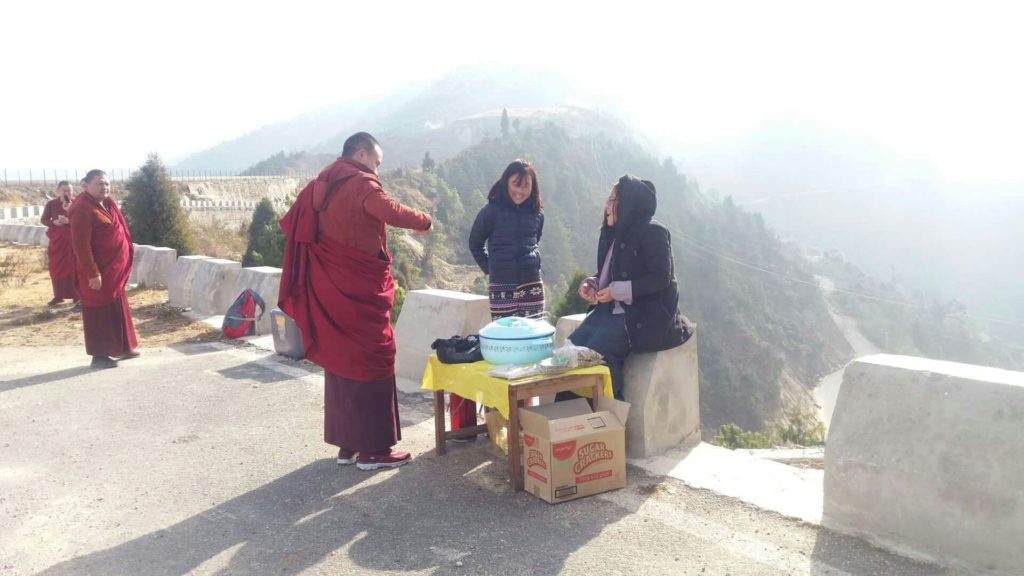 Dechen Choden said, "We are doing this small business to help our par­ents meet our expenditure and repay education and housing loan. We found a way to support them."
"I also want to encour­age all the youth to take up something that would help in future to be somebody and live independent."
While there are flights to the domestic airport, Dechen and Deki help their parents selling vegetables along the footpaths and do­ing household chores. They earn Nu 200 to 300 a day from selling vegetables.
Chimi Wangmo a mother of five children said, "Dur­ing the vacations, I make them to do something ben­eficial to themselves and to the family".
She also said that to make best use of their time and to keep them away from anti-social activities, I have initiated dumpling business and it has helped lot in repaying loans and meeting basic necessities.
"I encourage my chil­dren to learn something new during the vacation, so that in future they would land up doing something," she added.
Dechen and Deki find their temporary job reward­ing. Their only challenge is the freezing cold of Yon­phula.
By Phurpa Wangmo