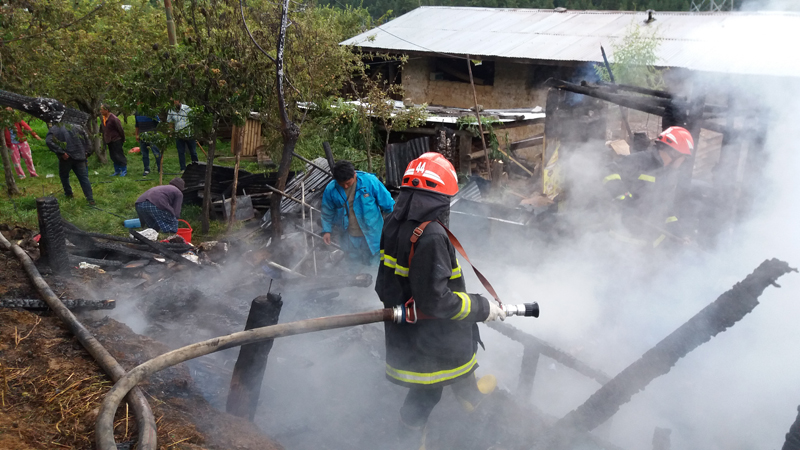 By Tshering
A fire that started around 4.30 pm in Hungtsho, Thimphu on Friday had razed two wooden bungalows to the ground.
Fire fighters, school students and volunteers helped contain the fire within an hour and no causalities were reported. The cause of fire is not known.
Two families lived in bungalows. They lost all their belongings except a gas cylinder.
The fire is suspected to have caused from an electric short-circuit.
The house owner said she was at school to pick up her child when the incident occurred and couldn't save anything from it.
Police Official on site said the cause of fire is unknown and that they are investigating the case.
Bhutan Power Corporation (BPC) Official on site said they will verify the case, as the case need to come via gewog office and dzongkhag for any mishap due to power supply system.
He urged people to get certificate from the BPC for wiring and earthing to avoid electric short-circuit. "Our society needs awareness regarding house wiring. Fire can be prevented by installing quality wiring" he said.
Most of the house fires in the country are caused by electrical short circuit, according to police records. Last year, Thimphu alone reported 18 house fire incidents. Almost half of the fires were due to electrical short circuits.