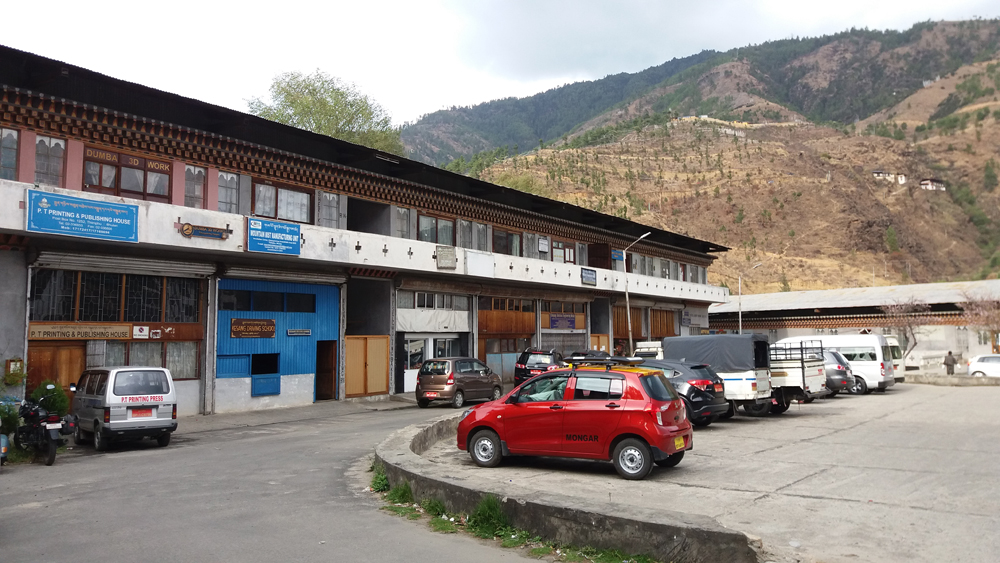 By Tshering
Tenants are not happy with the notification issued on Wednesday by Department of Cottage and Small Industry to vacate 32 sheds they had been occupying for several years under Changzamtog Industrial area.
The notification directed them to vacate the area by June 30 this year.
"It came with a blow and we didn't know how to react," said one of the staffs of Ued-Pal Upholstery.
He added that to vacate in such a short period will incur heavy loss. "And finding another place will be an uphill task."
Junu Printer's owner said it is totally unacceptable. "Our lease agreement is valid till 2021. The ministry could have at least discussed with the tenants before giving such notification. It is totally unfair."
He added that it is just like starting a business from the scratch.
There are more than 200 people working in various businesses in the Changzamtog Service Center and with this notification, they feel their livelihood is at stake.
The owner of the Gayyel Lhendup Weaving Center, Kezang said that the notification came as a surprise and ministry have breached the legal agreement. "We are not happy with it."
He also added to vacate the shed, it will incur heavy losses from shifting heavy machineries and disbursing salaries. "Finding new shed is next to impossible especially in Thimphu. With no business, everything will come to standstill and we will suffer miserably."
Likewise, Better Product Manager Kamal said if the notice was issued after the expiry of the lease agreement, then it would be fair and by then we would have other alternatives ready.
The Changzamtog Service Center was handed over to Department of Cottage and Small Industry by the Department of Industry. However, as per the notification, the Department was directed to convert the Service Center into Business Incubation or start up center on priority to help new and startup businesses particularly cottage and small industries through the provision of affordable infrastructure facilities, common services and other business development services.
The Department of Cottage and Small Industry Director General, Tandin Tshering said the reason for issuing the notification is to give opportunity to people with new ideas, especially to youths who are unemployed.
He added that tenants occupying the sheds have been there for quite sometimes and are successful. "Now it's time for them to vacate."
He also added that the Department needs to carry out renovation and modification of the buildings.
In early 1990s, Changzamtog Service Center was started as service center to provide services to citizens. As per the lease agreement, the agreement was signed for a period of 10 years.