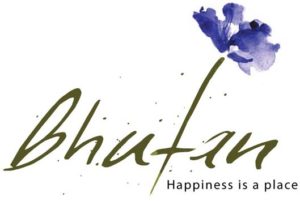 By Kinley Yonten
The Tourism Council of Bhutan (TCB) does not have a Tourism Act or a comprehensive tourism policy, according to the Royal Audit Authority's (RAA) latest performance report of Tourism sector.
The tourism bill and draft policy were under discussion since 2005. In the absence of these basic legal instruments, RAA observed a lack of concerted effort and direction, impeding focused directions and coordination for development, promotion and regulation of tourism industry.
The arrival of regional tourists has been rising since 2011 as compared to international tourists. Total number of tourist arrival of 155,121 in 2015 is represented by 62.90 percent regional tourist.
RAA also observed an increasing trend in flow of regional tourists, which recorded growth of 49.21 percent in 2015, representing 62.90 percent of the total tourist arrival.
However, the arrival during the year had not yielded corresponding increase in the income earned through tourists' tariff. Instead, the gross earnings in 2015 had decreased by 1.59 percent from 2014 despite increase in arrival of regional tourists by 49.21 percent and aggregate increase in arrival by 16.21 percent.
"The existing trend and pattern of arrivals shows an impact not consistent to the principle of 'high value, low impact'. There may be an ardent need to regulate the regional tourists, applying uniform standard as applicable to other international tourists visiting the country," the report stated.
The RAA also observed that the tourism sector is primarily governed by the Executive Order issued on January 30, 2008 by the government. Since then, efforts were made to draft Tourism Bill and policy without actually materializing the initiatives.
In absence of enabling legislations and policy guidelines, the legitimacy of the efforts of the implementing agencies may be undermined, and formulation or enforcement of any regulation or standard operating procedures may be rendered ineffective.
Therefore, there is an ardent need for TCB to formulate comprehensive tourism policy and legislations to give adequate legal teeth to ensure effective implementation of plans and programs and enhanced enforcement mechanism and monitoring.
TCB should formulate comprehensive tourism policy and act to ensure effective implementation of rules and regulations and enhance coordination and proper management of tourism activities, the RAA recommended TCB should develop and institute proper mechanism to regulate regional tourism.
Further, TCB should have a proper coordination mechanism through defined protocols, role and responsibilities and procedures for cooperation, RAA team noted.
While the benefits of tourism may accrue in terms of employment generation, increased spending and other trickle down benefits, some level of regulation is inevitable not only for their safety, comforts and improved service delivery but also to minimize possible negative impacts.
Besides traffic congestion and other associated social menace, even the existing infrastructure such as hotels and other facilities may not be sufficient to absorb overwhelming growth in arrivals characterized by high season concentration, it noted.
Inadequacies in internal controls were also observed, particularly in the areas of tariff deposits, visa endorsements based on tariff deposits and refund to tourists which may provide avenues for undesirable practices under-cutting tourism tariff.
However, the RAA could not ascertain involvement of tour operators involved in such malpractices due to the nature of practices inherent in individuals. The audit procedures designed is limited to reviewing the adequacy of internal control system as the audit didn't find it pertinent to visit the tour operators' premises and access their accounts for investigation.
The coordination and monitoring mechanism are also generally lacking in tourism sector. The TCB should ensure uniform application of regulations and monitor the quality of services rendered by the tour operators in the areas of transportation, accommodation, guide services and other facilities. Instituting effective control and monitoring mechanism is fundamental in enforcing the policy objective of Government to promote Bhutan as an exclusive destination for visitors.
The RAA is also of the opinion that the timely review of existing tariff structure and making it more dynamic and responsive to the pace of global economic developments may help government to reap the optimum advantage from this economic jewel of the country.
Based on the information and findings, the RAA also made recommendations that should help improve identified deficiencies in the system and ultimately aid tourism authorities achieve its intended objectives in the long-run. Through this report, the RAA also intends to provide authorities with information to assist informed decision-making.