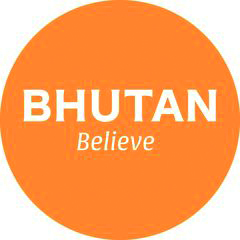 Sonam Deki

Tourism Council of Bhutan (TCB) in pursuit of redefining its policy and business structure in the midst of pandemic, when the business was at halt with restricted movements for more than two years. After a much wait, TCB introduced major overall tourism business structure mostly doing away with the old system. Among them, TCB redefined the brand Bhutan with the launch of 'Believe' a new brand and a logo on September 22, 2022.

Dorji Dhradhul, Director General (DG) of the Tourism Council of Bhutan's (TCB) said in his opening remark, "I believe it is the ideas and the vision of great leaders that invasions and steer transformational change for the greater good of the world and humanity. Under the most extraordinary leadership of our golden throne, the royal government of Bhutan has embark transformation journey, so it is us, we the Bhutanese people with supports from our friends, including visitors and guests that have to push and pull whatever it takes by all means to drive transformation trends to the destination of a prosperous Bhutan a nation that is dependable and trust worthy".

Over the past years, tourism business had taken a downward turn with tour operators hitting the rock bottom rates and fees to complete with each other with declining service standards leading to poor guest experience when country could offer much more. An evident of Bhutan heading to become a cheap tourist destination from low volume high value policy when Bhutan opened to tourist in 1974.

During the launch, the Director General focused and insinuated the policy on these three key areas:- enhancement to sustainable development, policy, infrastructure, services upgrade, and the elevation of guest experiences.

The overall strategy of tourism is geared towards enhancement and professionalization of this key policy.

"In a such policy, tourism will persuade as a vital strategy driver of a long term transformation that will cause a better opportunity for people and enhance Gross National Happiness (GNH), so to reflect, relate, inspire and support the vision of the national transformation a new brand Bhutan, which is ready, launched and adopted at this very event," said Dorji Dhradhul.

His Majesty has always reminded the people that the pandemic presents reasons and opportunities to redefine us as a nation.

Dr Lotay Tshering, Prime Minister toured border towns. He was in Phuntsholing for opening of border on September 23. It is a significant day that will be the new normal part for the nation, the path that Bhutan will walk here after.

"Bold transformations are underway in all sectors in the country and the tourism sector is just one of those bold transformations that are taking place. This conference is an opportunity to reline us with a noble policy of "High Value Low Volume" which guided not just the tourism but nation as a whole over the decades. However, the way we enacted and our aspirations went separate ways even without our realizing," said the Prime Minister during the launch.

He said that this is the right moment for us to reset ourselves. While planning to do that, it has come with a very essential task that we all ask where we are today as Bhutanese and as a nation, where we are going from here with keeping all the core values and fundamental principles in mind.

People know how difficult it is to achieve and maintain at least 70% of the country under forest cover making Bhutan a carbon-negative country when the whole world is trying to achieve carbon-neutrality by 2050. Isn't this something that many in the world would be interested to know? Isn't a country governed with government philosophy of "Gross National Happiness" in this materialistic world different? When many experts and governments in the world are beginning to study and follow the GNH concept, shouldn't we take it further?

Today, the nation is in the same team that fought Covid-19 like one family under His Majesty's leadership. As the nation appreciate the exceptional achievement from the Covid-19 pandemic, the memories of the ordeal is still very fresh among the people. "Shouldn't we all listen to this and use it to reset ourselves? Let me note, that the voluntary program called Dessung during this pandemic is evolving into an engine of socio-economic transformation for us at this very critical stage engaging thousand of youth productively and this platform will become even more impactful when Gyalsung, a national service program is introduced for all Bhutanese a few years down the line," said the Prime Minister.

"These are some examples, which are very close to our hearts as all of them are emanated from His Majesty who loves and serves the country unconditionally. And this is our responsibility to pass it on our children. Therefore, the brand Tourism Council of Bhutan had created is not solely for tourism industry and visitors but for Bhutan as a whole", added the Prime Minster.

With lots of excitement, border gates are opened at a time when the whole world is looking for something to believe in. The pandemic has questioned national priorities and even the ways of life but the offers are unique and distinctly relevant at this time of the human existence. If people are looking at a higher purpose, if people want a spiritual experience, if value is placed above everything then, the PM said that everyone would believe in us.

"We will strive to ensure that we are a high value society, one that is infused with sincerity and principles. After almost two and half years later, at this stage I am confident that there is nothing we cannot achieve if we think and work in the same spirit and energy that we fought Covid-19," the Prime Minister asserted.

Carissa Nimah, Chief Marketing Officer, TCB said, "The mission from the beginning was clear, it is to create a new brand that will both reflect and appeal to the values and spirit of Bhutan. Brand Bhutan aims to capture the optimism and ambition of the kingdom as it opens its door to the guest once again as well as communicating its promise and plans to its young citizens". She is committed to work with TCB for the next few years to shape the vision and execution of Bhutan's new brand and strategy, she adds.
"We feel like believe also captures the spirit of change and transformation. We know that this is a significant change in terms of the brand and the tourism strategy. Change takes time so we do not except to see changes over night but when there are lots of little incremental gains over time, then significant and progress can be seen," said Nimah.
Carissa Nimah has worked for some of the world's top luxury brand and holds a Master in Marketing.
Bhutan's new tagline "BELIEVE" replaces the old tagline "Happiness is a place", "Believe" reflects its focus on the future as well as the journeys that guests experiences.