… 𝙎𝙘𝙧𝙚𝙚𝙣𝙨𝙝𝙤𝙩 𝙤𝙛 𝙤𝙣𝙡𝙞𝙣𝙚 𝙩𝙧𝙖𝙣𝙨𝙖𝙘𝙩𝙞𝙤𝙣 𝙙𝙪𝙥𝙚𝙨 𝙢𝙖𝙣𝙮 𝙨𝙝𝙤𝙥𝙠𝙚𝙚𝙥𝙚𝙧𝙨
By Sonam Deki
Thimphu
Many Shop owners have come across con artists who would display false screenshots of online transactions (mBoB, mPay, ePay, DrukPay, TPay) after purchase.

Tika Devi Dahan said "Many shopkeepers are facing such problem. This happened to me too. These incidents happen to me last year when one young man came to my shop. He bought the things worth Nu. 1500 and showed me the transaction and went. Then, I realized money was not transfer to my account but that man was already gone so, I was not able to do anything about it".

She further added "With this incident I have become more alert so, whenever the customers come and make online payments, I make sure to see the date and time of transactions". "Like in other countries, I think it would be great if shopkeeper could have a digital transaction machine where shopkeeper themselves transact the amount".

Lachi Maya, owner of City Retail Shop said, "Three boys nearly conned me. They visited my store to make a purchase and showed me the screenshot of amount transferred. When I closely check the screenshot of the transaction they hurriedly fled, leaving only their possessions behind. I have even taken a picture of them in case they returned. I chose not to report it to the police since it was not that big amount and at the same time they were not able to take anything from me. However, I did warn the nearby shops and advise them to exercise caution".

Similarly the owner of the SG Mini Store said "Before, fraud used to occur frequently. They try to con people most often at rush hour, which is why we can't identify them. Not just young boys, but also old women, do that. However, things are much better now because most shopkeepers are aware and always check the screenshot's date and time, so they no longer dare to cheat".

One shopkeeper, who wishes to remain anonymous stated, "Many shopkeepers are well aware of this type of scam, which is why we are now more cautious and such incidents have now been minimized in my shop."

"Once a man came and said that he wanted goods worth only Nu 350 and I became little suspicious and I asked him to first mbob (Online fund transfer) since the amount is fixed and then show me the date and time of the transaction screenshot. He promptly ran away without buying anything", said the anonymous.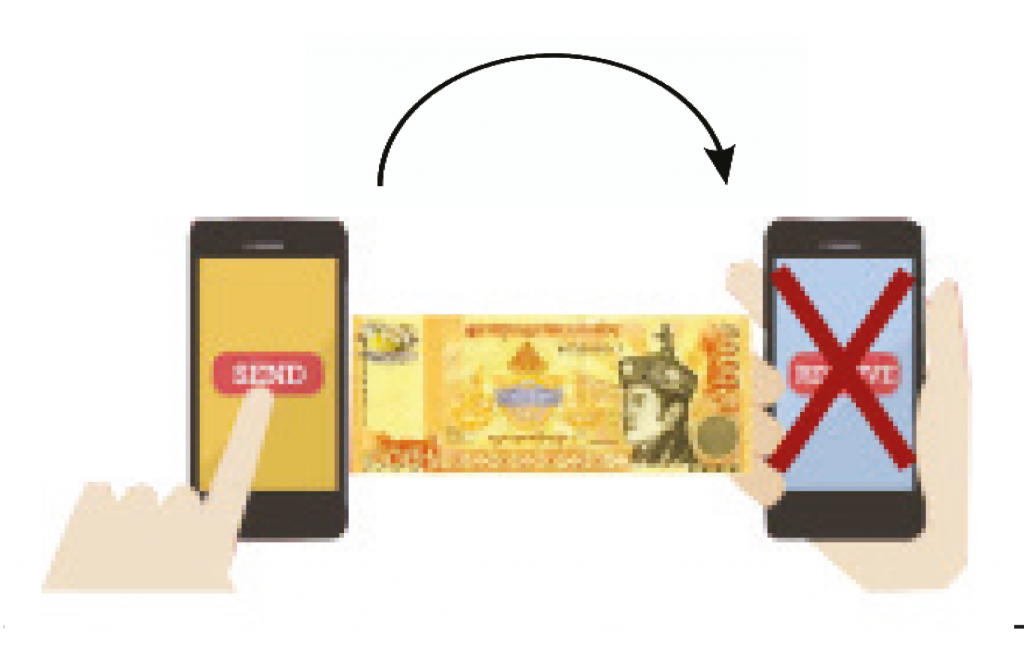 "Not only the guys, but also the girls have defrauded us", said the owner of Lehan Shop. "Once, a girl purchased items worth Nu 850. However, I never received the money in my account. I told her about it when I called her but she said she would visit tomorrow. When I phoned her again, she had already blocked my number despite her assurance to look into it. He further added that this stuff happen all the time, but we only know when they depart," added the shop owner. When we try to look at the screenshot carefully, they tend to panic and run away quickly, which tells us that they are trying to con us.

The fraudulence practice falls under deception. As per the penal code of Bhutan, the offence of deceptive practice shall be a petty misdemeanor. Petty misdemeanors result in imprisonment for one month or more but less than one year; and violations result in a fine.