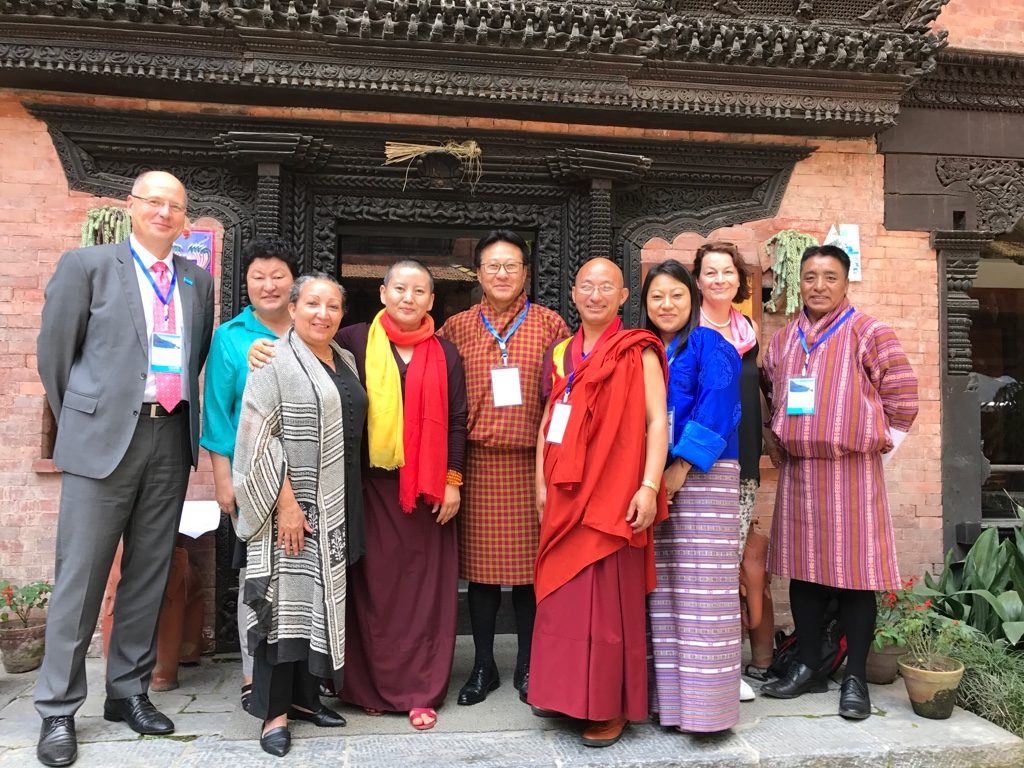 By Staff Reporter
UNICEF South Asia on September 5 launched the first South Asia Religious Leaders' Platform for Children in Kathmandu.
The launch brought together more than 30 influential leaders and distinguished representatives from various religious communities across South Asia to underline the critical role they can play in promoting the fulfilment of child rights and also to harness regional solidarity towards a brighter future for all children in the region.
Home to 1.7 billion people and 621 million children under 18, South Asia, despite economic growth and consequent improvements, massive disparities still exist preventing children from living in dignity, reaching their full potential and making choices about their futures, according to a UNICEF press release. "With religious communities in South Asia having extensive networks and moral influence throughout the region, their potential to tackle some of these challenges and achieve real results for children is highly advantageous," stated the release.
Jean Gough, Regional Director of UNICEF South Asia, during her opening speech said that religious communities and UNICEF have a long history of shared values and goals of advancing children's rights and enhancing their wellbeing. "They continue to be our indispensable partner especially in our focus on reaching the poorest, most vulnerable and hardest to reach children and families. If we can fully tap the enormous potential of our partnerships by building on each other's strengths, we can achieve tremendous results for children,"she said.
The regional meeting is considered a milestone in bringing together religious leaders and representatives of various faith-based organizations across South Asia. It was also an opportunity to encourage open dialogue, even about complex and sensitive issues like child marriage and open defecation.
At present, there is no such space to place children at the core of the regional religious agenda. Therefore, UNICEF's objective behind the launch of this platform is to create a vibrant space for religious communities to exchange knowledge and best practices; engage in dialogue and discussions; and, encourage joint harmony, commitment and concrete actions for children in the region.
The Secretary of Council for Religious Affairs in Bhutan, Dasho Karma Tsering Namgyal, said that the ideas about all religious leaders in South Asia working for a common goal in realizing the rights of children will be an ideal desired goal, it would require taking a first realistic step.
"For Bhutan, this first step is building the capacity and sensitizing the religious leaders and faith-based organizations on issues impacting children and form an intra-religious group who can then become change agents to support realization of children's rights," he said.
The two-day meeting ended with the religious leaders' declaration of setting aside differences in backgrounds, culture and traditions and steadfastly carry forward their resolve to putting children's rights and wellbeing at the centre of their religious agenda and actions.
"We are extremely pleased to see you all come together united in your efforts and commitment to use your influential voice and support for the development of children in our region. We, at UNICEF, will now proactively nurture and expand this network of religious communities. We will also ensure that the discussion carries beyond the meeting room and find ways to translate our commitment to child rights into results, for EVERY child in South Asia," said Philippe Cori, Deputy Regional Director of UNICEF South Asia, as he closed the two-day meeting.