Residents of Phuentsholing are increasingly feeling the brunt of the prolonged lockdown which has now extended to more than two months
By Sonam Choki
Almost 70-days after the third lockdown was imposed in the border town of Phuentsholing, residents are now expressing their weariness and frustration with the prolonged closure that has crippled many, especially the poor and the economically disadvantaged.
Phuentsholing residents now say the lockdown has not led to any visible decrease in number of cases, as was expected when the government initiated the third lockdown in the drungkhag following sporadic coronavirus cases from the community.
A contractor and businessman, Tshering Dorji (name changed), who resides in Phuentsholing, said that residents are now growing frustrated by the day as there seems to be no end to this prolonged lockdown.
"We are almost 70 days into the lockdown, which could be the longest ever lockdown a government has initiated in the entire world. However, there are no visible signs of any improvement meaning the lockdown will be continued for some time," he said, adding that some residents have begun to panick as rations and money gradually wears out.
He said there is no proper coordination among the taskforce members, Desuups and the RBP and people are directed to approach different officials and offices for simple tasks further corroding their patience which has already worn thin after numerous earlier lockdowns.
Tshering Dorji also added that the covid-19 hotline 5555 never receives their calls and queries as it is always busy or engaged. He added that the hotline is being manned by only about four Dessups who are not able to handle the sheer volume of calls they receive.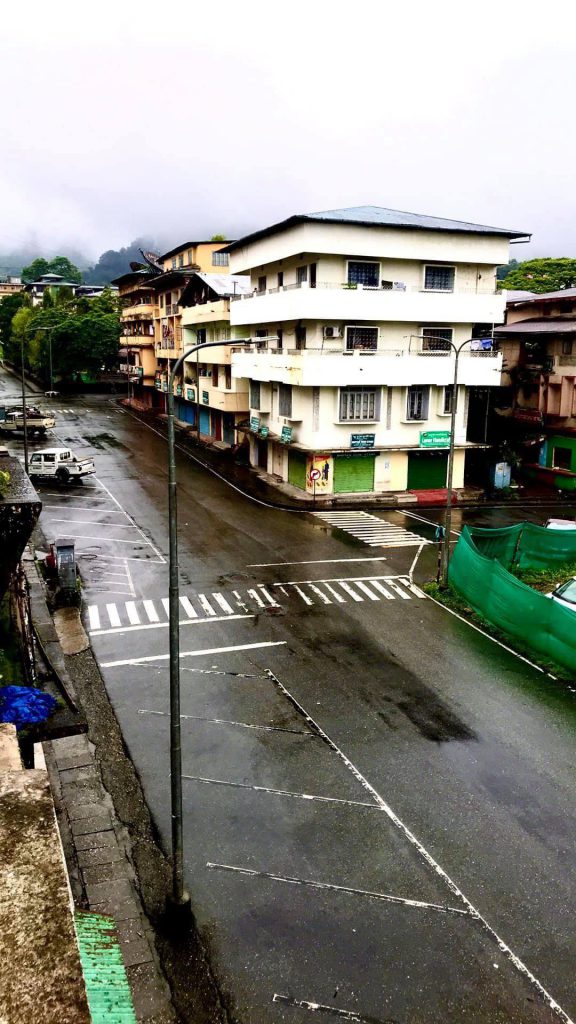 "The government must do something to bring an end to this predicament because we have reached a point where we will not be able to handle the situation anymore. Imagine those families living with limited resources. They must be running out of options by now," he said.
While many residents took to social media to vent their frustrations on the prolonged shut down, Pema Thekchok a resident and owner of a gym facility, said small businesses and middle and low-income families have struggled and continue to do so since the lockdown was implemented.
"At such a time, it is necessary for all of us – including the rich – to come together and show solidarity and support one another. But, sadly, in Phuentsholing, that is not the case," he wrote, underling his plight and the current situation he is made to go through.
He shared that like most families, he too is down to his last few thousand ngultrums. However, he considered himself fortunate and shudder at the plight of those who are economically challenged and have no domestic resources to draw from.
"I shudder at the thought of the mental state people might be in and about their physical wellbeing. This is no doubt a journey without maps, without definite milestones, and without a plan B – especially for people like me. However, the only saving grace for most of us – the have-nots who aren't as privileged as the haves – has been His Majesty the King," he wrote, penning his frustrations on the sheer lack of apathy shown by some individuals, especially landlords.
He further wrote that while the loan interest waivers for individuals, families and businesses have been nothing short of god sent, there are those, sadly, who think nothing beyond profit and money at such dark and uncertain times.
"While factories, industries and businesses are functioning at 50% capacity, landlords (especially the well-to-do with properties and businesses spanning all across the country, people with impressive connections and pedigree) continue to demand rent in full," he wrote.
Pema said that he did try explaining his predicament to his landlord, but to his utter dismay he was told to either pay up or vacate the space. The house owner had even threatened to drag him to court if he didn't comply.
"I know that parameters of the permissible are unclear and unwritten but still, isn't it basic human decency to be a little forthcoming and compassionate at such a trying time?" he further opined.
However, with the situation still not showing any signs of reverse many residents say they will have to bear the brunt of the prolonged lockdown and that it could further extend in the coming days.
The pandemic has no doubt affected us all, however, Phuentsholing residents has been putting up with one of the longest lockdowns in recent history, and which could spell disasters if an leeway is not found at the earliest.
Because they are now beginning to grow weary, hapless and frustrated.