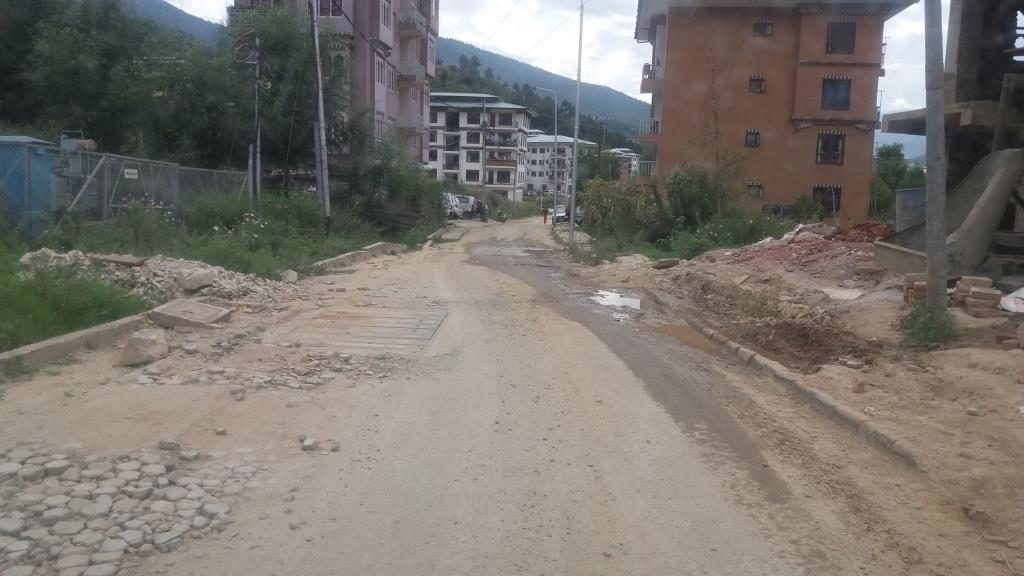 By Tshering
Roads in the extended town of Olakha and Babesa will see a major facelift soon. The Thimphu thromde has finalized the plan and will begin repairing roads from next month, October.
The thromde is in the midst of repairing footpaths.
For over a year people of Olakha and Babesa had been experiencing or living with the damaged roads and footpaths, poor drainage system. People walking on the road instead of footpath, vehicles moving in zigzag direction avoiding potholes during monsoon has been a common sight.
Urban Planner official Ugyen Dorji said all the planning for the facelift from Dechencholinng to Babesa has been completed and has been submitted to the engineering section. "There are major areas that need immediate action," Ugyen said.
Thromde Site Engineer, Sita said all the formalities has been done and works are also in progress. "We had been informed by the contractors that the work will soon start or at least by October," she said.
She also added apart from the Asian Development Bank grant for the construction of roads, walls, footpath and drainage system of the city, the other tender document for the same has been floated and by next week after the evaluation the works will be awarded too.
"We are hoping to complete everything before the next government takes charge and we don't want it to delay further," She said.
The construction or re-surfacing of roads, walls, footpath and drainage system has been assigned to multiple contractors. For Olakha and Babesa resurfacing of roads, walls, footpath and drainage system, and a budget of Nu 61 Million was allocated with a time period of 18 months. It should be done by November 2018.
Thromde officials said there would be no new road construction but the old road will be re-surfaced or maintained.