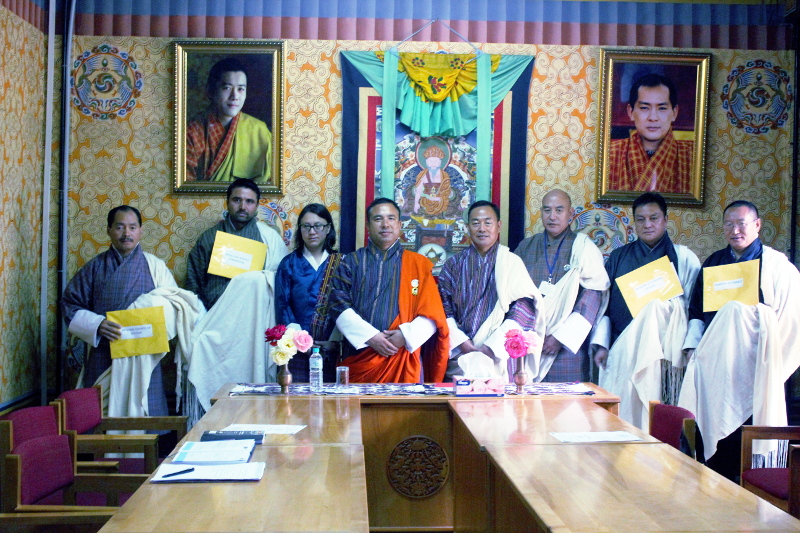 By Staff Reporter
Finance Minister, Namgay Dorji launched the Official Credit Card for the budgetary bodies on Friday at the Tashichhodzong.
The introduction of Official Credit Card for budgetary bodies is one of the many new initiatives undertaken by the Ministry of Finance to digitalize the payment systems.
The objective of the Official Credit Card is to make the government payments outside the country more convenient and efficient. Further, it is also aimed at supporting the government's initiative of moving towards cashless economy.
The Government payment outside the country using the Official Credit Card is expected to reduce the processing time and administrative costs as the transactions would be on real-time. This will reduce the risk of carrying cash advances by officials on travel abroad and also it will facilitate in availing prompt services through the online payment system.
In the initial phase, the use of Official Credit Card will be piloted in selected budgetary bodies and based on the experience during the pilot phase, the Ministry of Finance will gradually implement the use of Official Credit Card in other budgetary bodies.