The all-new Santro was launched at Bhutan Hyun­dai Motors this week. The price of the new Santro in Bhutan ranges from Nu 690,900 to Nu. 803,100 in­clusive of all taxes. The new Santro are available in five variants and seven colours option.
As per the preview de­scription of the new Santro, the outlook has grown in dimensions of 3620 mm of length, 1645 of width and 1560mm of height, with a wheelbase of 2400mm. The interior cabin is more spa­cious than its predecessors and also makes good use of materials. Some of its fea­ture includes rear AC vents and the installation of touch screen infotainment sys­tems among others.
The all-new avatar in town is an evolution over the previous model and re­vives the age-old brand in Hyundai's line up.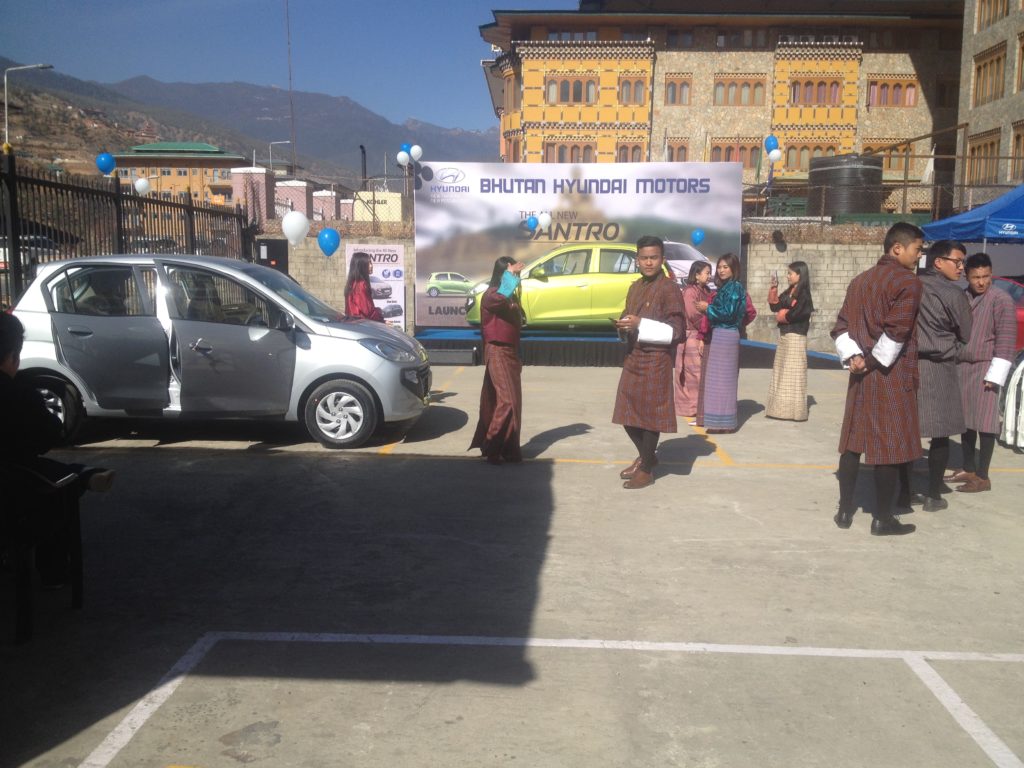 Operation Manager, Jigme Tshering said that the new Santro consists of more features than the ear­lier model. He added that the fuel efficiency is much better with 20.3 km/ltr as claimed by the manufac­turer. It is expected to give around 18-19 km/ltr after considering the roads and terrains of our country. He said, "I personally drove the car from Phuentshol­ing to Thimphu and I found the mileage very efficient compared to the earlier ver­sion."
General Manager, Pema Loday said that various fea­tures have been added in the new Santro including the auto-manual transmis­sion. He said, "It is not as expensive as normal auto transmission vehicles."
He also said that the ini­tial model of Santro was started by Hyundai in India. He reiterated that Santro has been a flagship model car for many years. "Pro­duction of Santro stopped around 2014. Now, its not only revived but also up­graded", he added.
He expects the sale to be good since the car has been modified with certain new specifications. He said, "The new Santro is comfort­able and has new features.
By Kinley Wangchuk