487 teachers trained with basic understanding of drugs use and science of addiction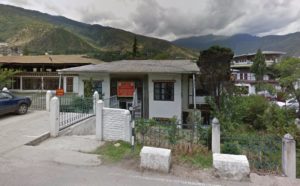 By Kinley Yonten
In an effort to make school free of drugs, the Bhutan Narcotics Control Authority (BNCA) has trained 487 teachers from eight Higher Secondary School (HSS) and Middle Secondary School (MSS) of Thimphu Thromde on the basic understanding Drug Use and Science of Addiction.
The training was conducted to empower teachers with information and knowledge on science of addiction. It was also to enhance prevention and intervention services in the school and to create drug free schools. The Science of Addiction workshop was conducted in all schools so that schools don't pass the issues from one another.
Schools will understand the children and provide required support. This way, abusers can be reduced and responsibility shared by every teachers and schools.
Today, if a student is caught abusing drugs, he or she is given first warning or asked to write a statement. If he or she repeats, they are suspended from the school.
Chief Programme Officer of BNCA, Nima Damdul said, "We are hopeful that teachers are more aware and mindful in recognizing and making early detection of students who are on drugs or abuse drugs."
Likewise, teachers and schools can provide early and timely interventions and support collectively.
The topics and materials of this workshop were used from the 'Universal Treatment Curriculum (UTC)', module 1, 2 and 3 that are relevant in learning basics about drugs and science of addiction.
Teacher are taught type of drugs, addictive substances, routes of administration, progression of use, signs and symptoms, brain and lapse and relapse and basic steps of managing early detect of case.
The workshop was conducted by Addiction Professionals (Counselors) who were trained on Universal Treatment Curriculum (UTC) and possess International Certificate on Addiction Professionals (ICAP-I) which was spearheaded and organized by BNCA through Colombo Plan.
This workshop also provides avenue for the trained Addiction Professionals to practice their knowledge and skills, and also provides opportunity for us to roll out the UTC program (basic) to the general teachers in the schools.
The Director General, BNCA visited all the workshops considering the importance of interacting with the teachers and understanding the ground reality issues of the schools. Further, the Director General also shared some of the important insights, current stance of drug use in the country and experiences of working with dependents.
Meanwhile, issues like schools having a uniform school discipline policy in line with the NDPS Act of Bhutan were discussed. They discussed that all schools, at least Lower Secondary schools (LSS) and above, to have school counselors and counselors be trained on International Certificates on Addiction Professionals (ICAP).
Primary schools are also given importance in advocacy program as many children had begun experimenting drugs at a very early age during the primary schooling.
BNCA will collaborate with the Ministry of Education, and work out on the process of referring students with drugs dependency for right treatment and the Principal of the school be consulted at the time referral made by RBP for Treatment Assessment Penal (TAP).
They also agreed to put in place Community Advocacy Program be strengthen especially in the family areas of RBA, RBP, RBG, Business Community, colleges and institutions. BNCA shall continue to pursue the same in the remaining schools.