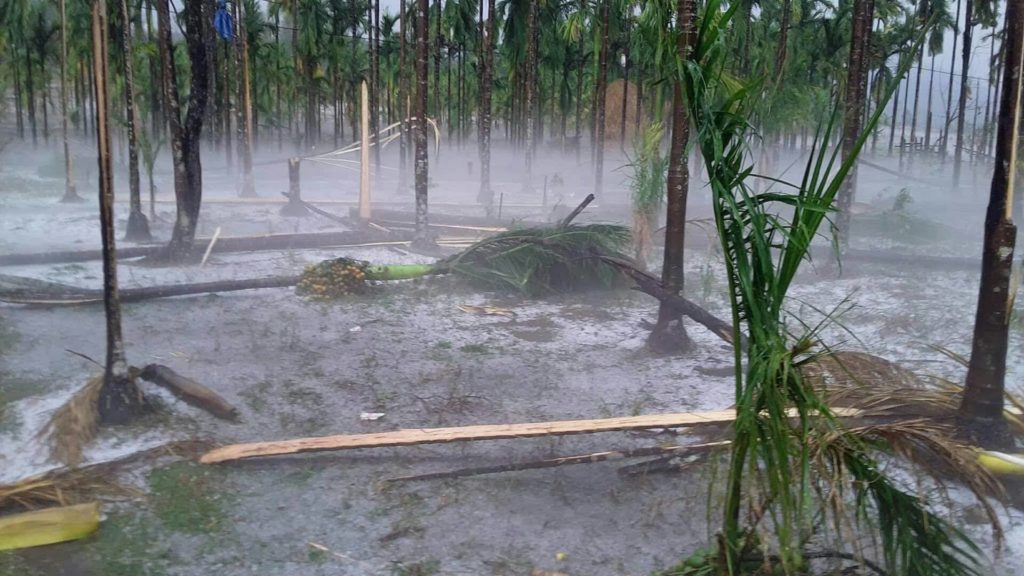 By Tshering
Hailstorm twinned with gusty wind hits Sarpang on Thursday at around 1pm damaging houses, crops, animals and thousands of fruit trees.
While there were no human casualties reported, the storm killed 710 poultry birds, injured two jersey cows and several goats.
The strong wind, hailstones and heavy shower affected three gewogs of Singye, Gakiling and Shompangkha in Sarpang. Shompangkha Gewog was the worst hit.
According to the dzongkhag report, the windstorm had blown away roofs of six houses and 12 poultry sheds.
The hailstorm in Gakiling and Shompangkha gewogs also damaged around 8,907 of areca nut trees, 9,939 flowering orange trees and 3,757 banana trees. About 174 litchi trees, 64 mango trees, 31 guava trees and 132 papaya trees were also reported damaged.
A total of 69.9 acres of maize, 14.1 acres of mix vegetables, 8.59 acres of chilli, 4.76 acres of beans and 4.14 acres of potato were also damaged.
Hail and wind storm is also reported in several other gewogs in Sarpang.