… 𝒊𝒕 𝒄𝒂𝒖𝒔𝒆𝒔 𝒊𝒍𝒍𝒏𝒆𝒔𝒔𝒆𝒔 𝒕𝒉𝒂𝒕 𝒓𝒂𝒏𝒈𝒆 𝒊𝒏 𝒔𝒆𝒗𝒆𝒓𝒊𝒕𝒚 𝒂𝒏𝒅 𝒔𝒐𝒎𝒆𝒕𝒊𝒎𝒆𝒔 𝒍𝒆𝒂𝒅 𝒕𝒐 𝒉𝒐𝒔𝒑𝒊𝒕𝒂𝒍𝒊𝒛𝒂𝒕𝒊𝒐𝒏 𝒂𝒏𝒅 𝒅𝒆𝒂𝒕𝒉
Tenzin Lhaden

Many people are suffering from a severe flu-like sickness across the country at the moment. The symptoms comprise severe cough with chest pain, headache, stuffy nose, fever, sore throat, and body aches.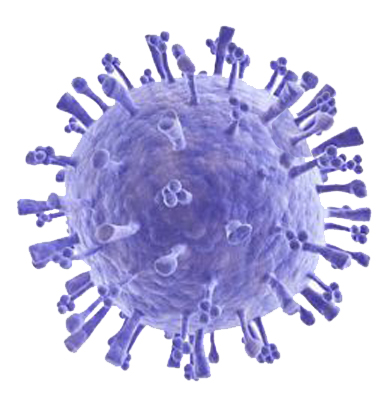 Kunzang Dorji, Dy. Chief Laboratory Officer, National Influenza Center, Royal Centers for Disease Control, Ministry of Health said that seasonal influenza is an acute respiratory infection caused by influenza viruses which circulate in all parts of the world. In Bhutan, Influenza A/H3N2 subtype is the most predominating strain followed by Influenza B/Victoria lineage. It represents a year-round disease burden. It causes illnesses that range in severity and sometimes lead to hospitalization and death.

Royal Center for Disease Control, Department of Public Health, Weekly COVID-19 Integrated Flu Surveillance Report from March 20 to 26, 2023, reported that a total of 33 ILI and SARI specimens were tested by PCR and detected 2 (6.1%) influenza positives.

From March 27 to April 2, 2023, a total of 2 COVID-19 positives (1 case from Flu patient) were detected across the country for the week. A total of 44 ILI and SARI specimens were tested by PCR and detected 10 (22.7%) influenza positives.

Likewise, from April 3 to 9, 2023, a total of 76 ILI and SARI specimens were tested by Multiplex PCR and detected 26.7% (20/76) influenza positives and 1 co-infection of Flu A/H3 & SARS-CoV-2. The most affected age groups for Influenza were 10 to 14 years (25.0%) followed by 15 to 19 years (20.0%).

And from April 10 to 16, 2023, a total of 110 ILI and SARI specimens including Flu outbreak samples were tested by Multiplex PCR and detected 33.6% (37/110) influenza positives. The most affected age groups for Influenza were 10—14 years (35.3%) followed by 5 to 9 years (26.5%).

Kunzang Dorji, Dy. Chief Laboratory Officer said, "Seasonal influenza is characterized by a sudden onset of fever, cough (usually dry), headache, muscle and joint pain, severe malaise (feeling unwell), sore throat and a runny nose. The cough can be severe and can last 2 or more weeks".

Sangay Wangdi said, "It is like a bad cold with a fever 10 fold. It made me super weak. The cold lasted for seven days. I went to work one morning not feeling too good and started to develop a weird cough. The next five to six days were the most sick I have ever been in my whole life. I could barely get up to use the bathroom. I went to the hospital and they said I have the flu. I had a high fever for many days and horrible body aches. I felt extremely weak. Symptoms subsided within 2 weeks."

Others cited similar symptoms of the flu.

"I have had the flu four times. Influenza usually hits suddenly. One time I walked into a supermarket feeling fine, and by the time I walked out, I was feeling so fatigued that I could barely hold myself upright," said Chimi Dema.

Similarly, Chencho Dema, who recently removed said, "This influenza usually causes a headache, along with severe muscle and body aches with chills. Often there is a sore throat too. Often accompanied by severe cough and high fever. Just getting up to use the bathroom feels like death. Appetite is poor, so it is important to work on replenishing liquid to avoid dehydration."

Another resident Nima said, "I was bedridden for at least two days and still recovering. My younger brother is suffering from a fever and could not go to school either." She said the flu is severe compared to before and it stays for a longer time.

Kunzang Dorji, Dy. Chief Laboratory Officer said, "Most people recover from fever and other symptoms within a week without requiring medical attention. However, influenza can cause illness ranging from mild to severe illness or death, particularly among high risk groups including the very young, the elderly, pregnant women, health workers and those with serious medical conditions". "Severe influenza is caused due to the virus ability to infect and damage the respiratory system, particularly the lungs. The virus can cause inflammation of the lungs, leading to a condition called pneumonia, which can be severe and even life-threatening", he further added.

Kunzang Dorji said that in terms of transmission, seasonal influenza spreads easily, with rapid transmission in crowded areas including schools and nursing homes. When an infected person coughs or sneezes, droplets containing viruses (infectious droplets) are dispersed into the air and can spread up to one meter, and infect persons in close proximity who breathe these droplets in. The virus can also be spread by hands contaminated with influenza viruses. "Vaccination is the best way to prevent severe influenza, as well as practicing good respiratory hygiene, such as washing hands frequently, covering the mouth and nose when coughing or sneezing, and avoiding close contact with people who are sick," he added.

However, the Ministry of Health urges the general public to continue visiting the flu clinics if you have flu-like symptoms. All flu clinics are functional and COVID-19 tests will now be done at the flu clinics for those suspected of having it. The Ministry of Health requests people with flu-like symptoms to avoid visiting the regular health facilities and instead visit the flu-clinics that are set up away from the health facilities for the safety of everyone. Furthermore, it is important that everyone follow the health advisories at all times while visiting the flu clinics.