…𝒊𝒕 𝒊𝒔 𝒇𝒐𝒓𝒆𝒎𝒐𝒔𝒕 𝒊𝒎𝒑𝒐𝒓𝒕𝒂𝒏𝒄𝒆 𝒇𝒐𝒓 𝒆𝒗𝒆𝒓𝒚 𝒊𝒏𝒅𝒊𝒗𝒊𝒅𝒖𝒂𝒍 𝒕𝒐 𝒓𝒂𝒊𝒔𝒆 𝒕𝒉𝒆𝒊𝒓 𝒗𝒐𝒊𝒄𝒆, 𝒂𝒏𝒅 𝒄𝒓𝒆𝒂𝒕𝒆 𝒂 𝒔𝒂𝒇𝒆 𝒂𝒏𝒅 𝒄𝒐𝒏𝒅𝒖𝒄𝒊𝒗𝒆 𝒆𝒏𝒗𝒊𝒓𝒐𝒏𝒎𝒆𝒏𝒕 𝒇𝒐𝒓 𝒄𝒉𝒊𝒍𝒅𝒓𝒆𝒏
Tenzin Lhaden

According to the data from the National Commission for Women and Children (NCWC) reports that since the lockdown began, there has been an increase in child violence.

"We have four major steps of violence in general, i.e. sexual, neglect, physical, and emotional violence," said Kesang Tshokey, Children's Division, Program Officer, NCWC.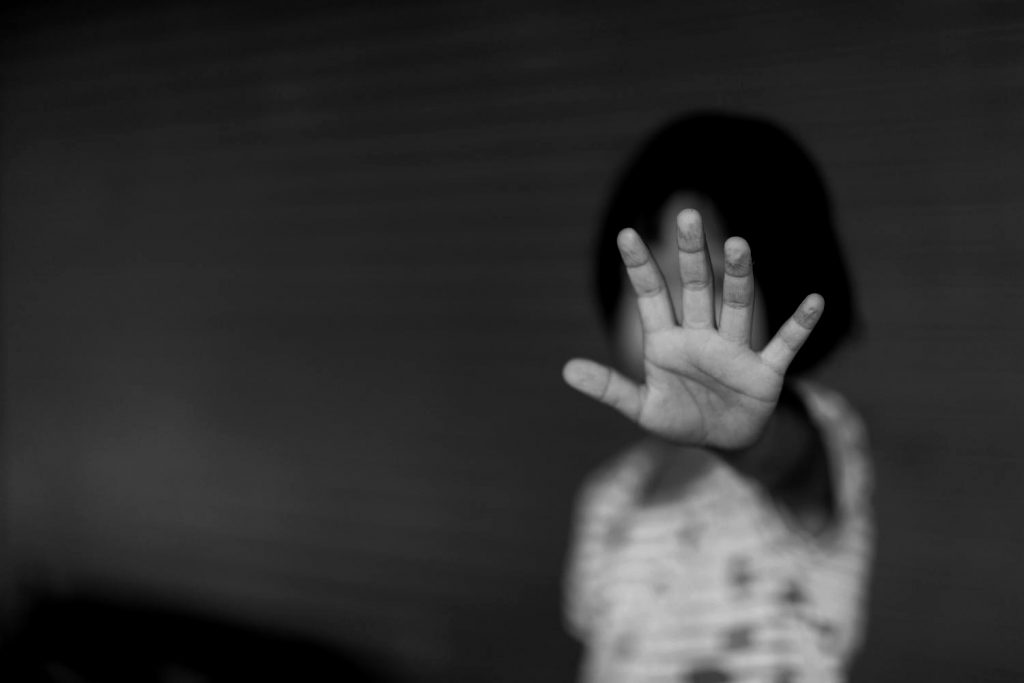 She said, "When we talk about any violence, it can happen online. For instance, in the case of sexual violence, it does not necessarily mean rape. It can be exploited online. When a person goes through sexual violence, the person also experiences emotional violence. Therefore, online violence is very difficult to pin-point as it can be cross-cutting."
On a consolidated figure, from 2018 to 2022, 90.3% of victims were female who were subjected to sexual violence and 9.7% were boys, 60.1% of victims to neglect violence (child being neglected) were female and 39.9% were male, 69.5% of victims to physical violence were female and 30.5% were male, and 64.3% of victim to emotional violence were female and 35.7% were male.

Based on this data, on average 71.05 percent of female children are subjected to sexual, neglect, physical or emotional violence whereas, male child is 28.95 percent.

According to the program officer, "It may be because 2021 was a lockdown period in the country and a lot of children were indoors, so they were most vulnerable to violence like harassment, abuse from step-parents, relatives and cousins."

However, all four violence cases have drastically dropped in 2022.

"While these figures are indeed alarming, we must also acknowledge that these are only reported cases," pointed out the program officer.

Over the past five years, the country saw so many emerging violence cases in the communities. Nevertheless, NCWC anticipates there could be many unreported cases since people are still not aware of the existing services, child policies and the reporting mechanism.

"There is a general lack of awareness that we have National Legal Frameworks and policies that govern the rights of children. When we go for advocacy, people suggest if such policies were made, but we already have so many strong acts such as Child Care and Protection Act, and Child Adoption Act which even the local governments are unaware of.
Therefore, the people have to be educated on the legal framework," said the program officer.

In an effort to end all forms of violence against children, the UNICEF EVAC (End Violence against Children) was launched this year and piloted in three dzongkhags, i.e. Thimphu, Samtse, and Trashigang.

These three districts have been chosen, taking into account the high number of children and youth population, diverse demography (south, east and west) and potential prevalence of violence. With the findings from this pilot project, the campaign will be further initiated in the remaining other dzongkhags.

As part of the campaign, the people will be sensitized on the types of violence and how to identify it. They will be familiarized with ways to seek help from the service providers and authorities, and any victim would be successfully reintegrated into the society again.

The program officer claimed that advocacy and awareness is a part of their programs. Thus besides the EVAC campaign, so many other programs target children. "We have Empowering Communities to address Violence against Children or Parenting guidance which include community, parents, and children themselves from open dialogs for positive communication," she added.

As per Child Care and Protection Act 2011, "A child should also have his/her own point of view." So this parenting guidance offers a platform even for children to speak up, not just limited to a group of adults or teachers who come in and talk, but a child shares their views too. This is one way where NCWC can create social behavioral change and awareness.

To complement such campaigns, it is of foremost importance for every individual to raise their voice, and create a safe and harmonious environment for the children to live in.

"We hope that it will make a lot of difference because we are not just advocating and doing a one-time program, it will be implemented in the community," said the program officer.

Children should feel safe at home, in school and online. Violence can be prevented. And the first step in curbing all forms of violence against children and young people is to bring the issue to light.