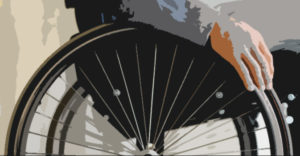 By Kinley Yonten
The ministry of health conducted a training to make parents of children with disabilities to repair wheelchair and their maintenance.
The initial five-day training was held in Thimphu Referral Hospital with 13 people including biomedical engineering, physiotherapy staff and parents of children with disabilities participating.
They were also taught how to assemble and de-assemble complex postural wheelchairs and also hot to identify locally available spare parts in Thimphu.
The second part of the training included 10-day training on Wheelchair Service Training Package (WSTP) intermediate level for 12 physiotherapists and physiotherapy technicians who attended the basic level.
During the intensive training, participants were taught about assessment of normal and abnormal postures, assessment of a child who has difficulty sitting, for example a child with abnormal muscle tone such as in cerebral palsy, performing measurement on person for wheelchairs and postural support system, designing and fabricating postural device and support system.
During the course, eight children were assessed and fitted with intermediate and postural support wheelchairs. A total of 200 basic and intermediate wheelchairs were brought by the team this year.
These chairs will be kept with the Wheelchair Service Provision Center which will be set up under Department of Physiotherapy at Thimphu Referral Hospital and the chairs will be subsequently fitted to patients needing them.
Similar services will be rolled out in phased manner to the regional referral hospitals and then district hospitals to provide wheelchair related services.
Meanwhile, the closing ceremony of the training was graced by the Speaker of the National Assembly of Bhutan, Jigme Zangpo.
Participants were awarded certificates to the facilitators and the trainees and expressed his satisfaction that such a noble initiative has been taken with support from Health Volunteer Overseas (HVO), Management Sciences of Health (MSH), UNAIDS and Jigme Dorji Wangchuk National Referral Hospital technical team and Ministry of Health.