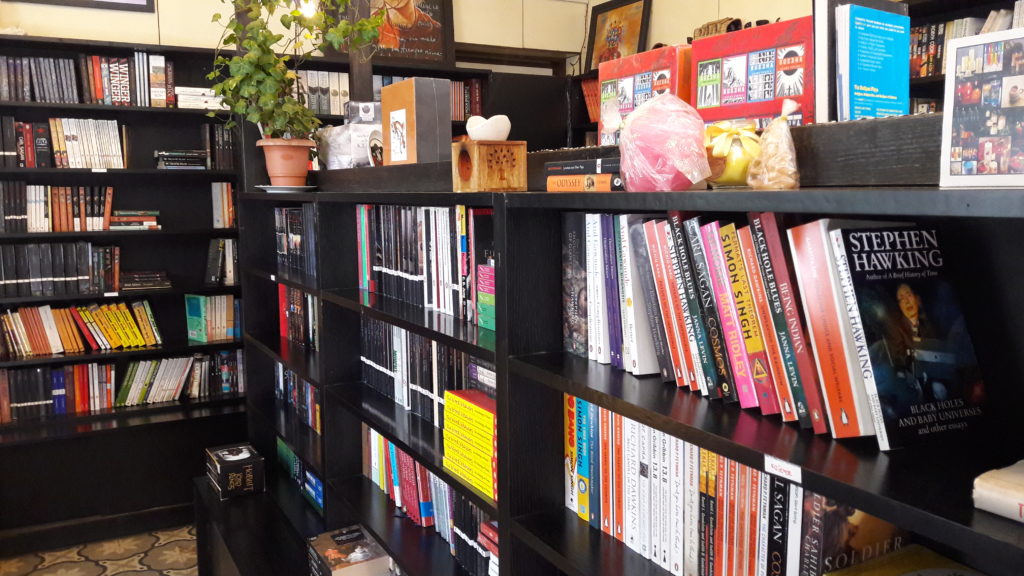 By Chimi Rinzin
Reading books has been the habit of many people from various age groups since decades, but today the old books have given way to online reading and internets.
The launching of E-library app has affected the book stores hugely. People prefer online readings as it's convenient. This has decreased the visitors coming to book stores.
Pekhang Book Store In-charge said that both the sale of books and number of visitors coming to store are decreasing comparing to previous years.
The owner of Junction Book Store, Kunzang Choki said, "In terms of sale it has decreased comparing to last few years. In yearly years there were lots of book readers but today the number of readers has significantly decreased and I blame modern gadgets for the cause."
"People come to buy books, but they do not buy for reading themselves, they just buy for gifting other," she added.
Technology is becoming an integral part of our daily life and 21st century has seen technology development like never before. As developments speeds, people follow the trend and prefer convenient and opts for easy life.
"It is not that readers are decreasing, the only difference is that most youths and other readers have chosen different mode of reading that is e-reading," said an English Teacher, Head of Department (HOD), Lungtenzampa middle secondary school (LMSS).
"Reading enhances the reading and writing skills, reading increases imagination and creativity of the readers. She also said that to keep in note of how much and how many students reads book in a year they conduct reading week and reading logs."
English HOD from Yangchenphu higher secondary school said that today most people prefer social media which is affecting the number of people reading books.
"Moreover, this generation prefers things that are quick and prompt. But I feel information given online is sometimes not accurate."
Tshering Yangki, student of LMSS said we do read but it is just that we prefer reading through our phones and computers.
Another student, Jigme Zilnon said that, "the number of hard copy book readers has gone down because of social media and other online reading apps."
"Picking of other cultures through internet is fun and information we need are up to date."
Today the most readers prefer reading Sic-fiction based books, biography, fantasy and graphic and illustrated books.
Education or excellence in academic performances may give you the knowledge you need to get a better job, but not the knowledge you need to become a better human being. And believe it or not reading books has much to do with human values than anything. Reading habits teaches you the value and very essence of life, thereby, shaping you in becoming better person later.