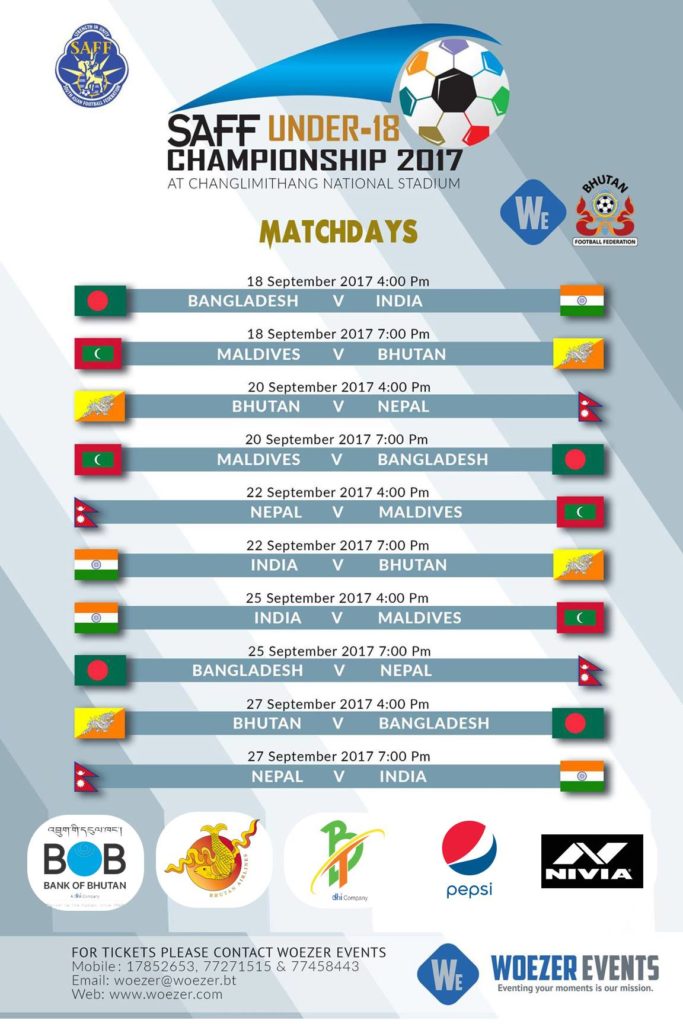 By Tshering
After 18 years of affiliation with South Asian Football Federation (SAFF), Bhutan for the first time will host SAFF U-18 CHAMPIONSHIP 2017. The championship is scheduled to start from September 18 to September 27.
A total of six SAARC countries India, Nepal, Maldives, Sri Lanka, Bangladesh, and Bhutan will participate in the championship. However, two nations of SAARC region, Pakistan and Afghanistan is not participating in the event.
Bhutan is the second country in the SAARC region to host the second biggest youth continental tournament after Nepal that hosted the first edition of U-18 SAFF championship in 2015.
Bhutan Football Federation's (BFF) General Secretary, Ugyen Wangchuk, said that though hosting the tournament is an opportunity to improve the grassroots football standard in Bhutan, it's not an easy task.
He also added we will give our best for the visiting guest as a host from lodging to fooding, so that we have more opportunity in the future.
SAFF supported the federation with the budget of USD 150,000 to host the regional championship.
The selection for the host nation for the tournament was held in Bangladesh on July 10, 2017.
Bhutan will play its opening match against Maldives at the Changlimithang Stadium on September 18.