Phurpa Wangmo

Bhutan voted for a lone woman to represent in the fourth National Council from 20 seats. In a historic win, Tshering Tshomo has emerged as the only female candidate to win the seat to the National Council 2023 from Zhemgang, the remaining 19 seats were all male elects.

Among the five candidates who contested in Zhemgang, Tshering Tshomo secured the highest number of votes, with a total of 3170 votes, comprising 11.2% of the EVM votes and 25.23% of the postal ballot votes. Her victory makes her the lone female representative in the House of the National Council from Zhemgang.

This comes as the National Council Elections of 2023 has set the highest voter turnout record in the history of NC elections conducted so far, with a voter turnout of 54.64 percent.

In an interview with Bhutan TODAY following her win, Tshering Tshomo expressed mixed emotions. "I felt happy when I learnt that I got elected from my Constituency. But later, learning that I am going to be the lone women representative in the House, I felt upset at the distrust shown by the people for women politicians. Hence, I said to myself that I shoulder an enormous responsibility of representing more than half the population of Bhutan in the Law Making and Review House. How nice would it be if all 4 women were elected!" she said.

When asked about her plans for her tenure, Tshering Tshomo emphasized her commitment to prove the remarkable quality of women's participation in Parliament and beyond in addressing the problems of the people. "As the only woman representative at the National Council, I will have to prove a remarkable quality of women participation in Parliament and beyond in addressing the problems of our people. So that we gain trust on women political leaders and get more women elected at the highest decision-making," she added.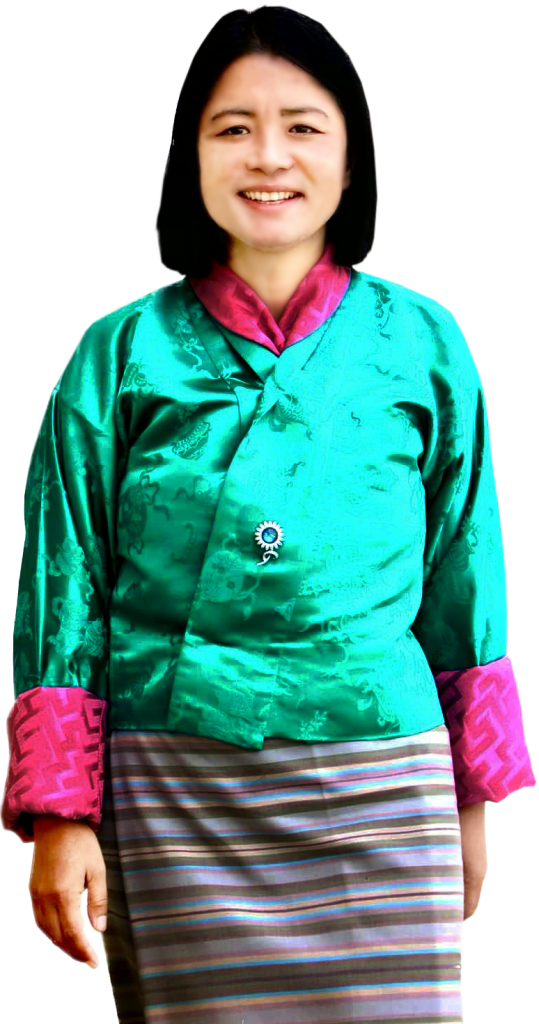 Tshering Tshomo also highlighted some of the biggest challenges faced by her constituency of Zhemgang, including the poverty level and the need to promote ecotourism and collaborate with local stakeholders, the Department of Tourism, and relevant agencies and NGOs to make Zhemgang the hub of eco-tourism in Bhutan. She also emphasized the importance of collaborating with relevant agencies to promote entrepreneurship among youth in Zhemgang.
In terms of working with other elected officials, Tshering Tshomo pledged to collaborate and coordinate with local government leaders and National Assembly members to address pertinent issues.

She also shared advice for women interested in politics, urging them to be bold, fearless, honest, and confident in expressing their intent to participate in elections and campaign pledges. She emphasized the need to give 100% to the people during the election run and exhibit leadership qualities through speech, interaction with people, and personality. Being open, sociable, and effective communicators were also highlighted as important qualities for women in politics.

In 2019, the Election Commission of Bhutan (ECB) launched a study on the determinants of voter choice and women's participation in elective offices in Bhutan. The study found that while there are no legal barriers to women's political participation, cultural norms and gender stereotypes continue to limit their opportunities. To address these challenges, the ECB has recommended measures such as increasing public awareness about the importance of gender equality, providing support for female candidates, and encouraging political parties to adopt gender-sensitive policies.