…𝙙𝙚𝙨𝙥𝙞𝙩𝙚 𝙩𝙝𝙚 𝘽𝙝𝙪𝙩𝙖𝙣 𝙁𝙤𝙤𝙙 𝙖𝙣𝙙 𝘿𝙧𝙪𝙜 𝘼𝙪𝙩𝙝𝙤𝙧𝙞𝙩𝙮'𝙨 𝙞𝙣 𝙖𝙣 𝙚𝙛𝙛𝙤𝙧𝙩𝙨 𝙩𝙤 𝙘𝙧𝙚𝙖𝙩𝙚 𝙖𝙬𝙖𝙧𝙚𝙣𝙚𝙨𝙨, 𝙨𝙢𝙤𝙠𝙞𝙣𝙜 𝙞𝙨 𝙪𝙗𝙞𝙦𝙪𝙞𝙩𝙤𝙪𝙨 𝙞𝙣 𝙥𝙪𝙗𝙡𝙞𝙘 𝙥𝙡𝙖𝙘𝙚𝙨
Tenzin Lhaden

The consumption of tobacco is not altogether prohibited in Bhutan, though it is largely banned in public places. Smoking tobacco and tobacco products in public places is a violation. The organizations/entities and public outlets are asked to declare their own premises as non-smoking areas or designate smoking rooms. However, the smoking rooms should have closable doors, exhaust fans, and ventilation, no leakage of smoke into the adjacent rooms, there should be signage, fire extinguisher, and health warnings.

Ugyen Tshering, the Chief Program Officer of Bhutan Food and Drug Authority (BFDA) said, "After legalization of buying and selling of tobacco products in the country, there is increased trend of smoking in the public places. In the past only one or two offenders were apprehended."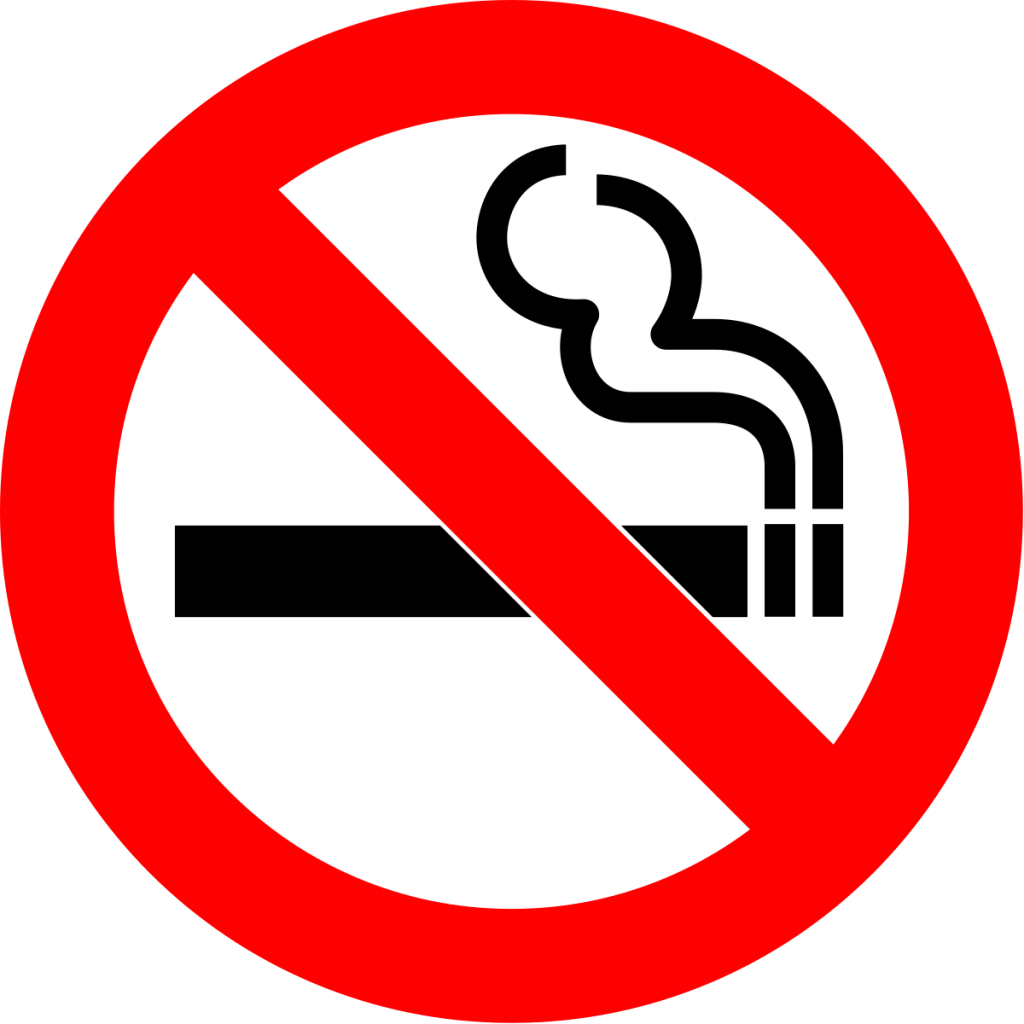 However, the Tobacco Act was amended during the heights of pandemic to avert illegal imports of tobacco products and curb potential spread of coronavirus cross-border. Prime Minister Dr Lotay Tshering patently clarified the amendment as that the Tobacco Act was amended allowing only trading and import while, rest (act) remaining as it is.

Ugyen Tshering, Chief Program Officer said that consistently inspectors go around forestalling smoking and defaulters are being fined. BFDA conducted a top-to-bottom inspection of smoking free operation on March 29 in Paro.
"When we carry out monitoring and inspection, simultaneously, we create awareness which may help to consider quit smoking. I feel it is the citizenry responsibilities to stop one another from smoking," he added.

"Nowadays, people recklessly smoke in open spaces not at all like before. Being a businessperson, I normally work late hours. Customers smoke outside my shop in spite of the 'NO SMOKING' sign displayed outside my shop," said Lili Maya, an entrepreneur in Thimphu.

"After school, when we head back home, we see many people including youngsters smoking in open areas. They likewise, smoke in public toilets and I feel awkward even to utilize the facility while I wait for city bus," said Nima Choden, a student in Thimphu.

One common misconception that people have is that they can smoke in public latrines, however it is restricted. "In the event that an individual is found smoking in the restrooms, both person in charge and the individual smoking will be fined," said the chief.

Irrespective of whether it's commercial center or even if it is discotheques and offices, both government and private restrooms are considered non-smoking areas.

"When we go to entertainment centers, there are people who smoke even when there is a 'NO SMOKING' sign. Being a non-smoker, I feel their habit affects the health of those sitting nearby as well," said Wangdi Tshering.

Thinley, a Thimphu resident said, "It was annoying to see people smoking along the road permeating smoke to others walking around. "It is irritating when people smoke in the places especially where children are around because if children's are exposed to secondhand smoke, it will harm them more than you realize."

Another resident said that he sees people smoking everywhere, every day, but never heard of them being penalized. "People have the right to smoke but should respect non-smokers by not smoking everywhere."

According to the Tobacco Control Act of Bhutan 2021, no person shall smoke outside the designated smoking areas in the following public places such as commercial centers (business spaces, lobbies, hotels, bars and restaurants, and internet cafes), recreation centers (discotheques, snooker rooms, game centers, cinema, and other buildings of entertainment), institutions (all offices including those in the private sector, monasteries, museums, health, educational, religious and training centers and their vicinity), public gatherings/spaces (festivals and traditional celebrations, vegetable markets), public transportation (all forms of motor vehicles and aircrafts for passenger transport), and any other public places or areas as may be declared by the Tobacco Control Board.

The person-in-charge may designate a smoking area and shall display notices indicating smoking is prohibited in all other areas.

The Chief Program Officer informs people that smoking in all forms of motor vehicles and aircrafts which are working as passenger transports are not allowed.

The fine for smoking in cars is same as the fine for smoking in public places.

"If a person is found smoking in a public transport or in a private vehicle, that driver or passenger, whoever smokes will be liable for a fine of Nu 500. It is not allowed because smoking and passing through public places can produce dangerous levels of particles of air pollution," said the officer.

The office will fine Nu 500 per person on individuals smoking in public places in line with the Tobacco Control Act of Bhutan 2010. Similarly, a person or a business entity will be fined 1,000 Ngultrum per smoker for letting people smoke in the No Smoking areas. Additionally, Nu 10,000 will be imposed on failure to display 'No Smoking' signs by the agencies and institutions.

Despite awareness on smoking from public health and religious point of views, law and pecuniary penalties, the smokers are seen to be least deterred but emboldened-smoking in the public places.